We meet Benjamin, called Benni, and Selina on their joint construction site in St. Gebhardstraße, where Benni is the foreman. His sister is an apprentice there – as one of two female bricklayer apprentices at Rhomberg and one of only 26 in all of Austria. May her brother also be the reason for that?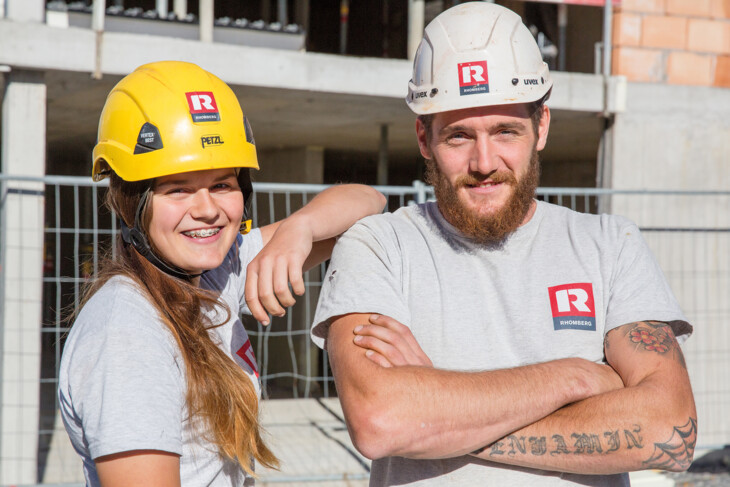 It´s cold – at least for an "office person". Selina and Benni however, are both sitting short-sleeved in the site trailer. When we ask them if they are cold, they both laugh. "Of course we´re not, we´re constantly moving about." There is indeed a lot of movement on this site: The schedule is tight, some staff members are absent, emerging problems want solving. Forman Benjamin has everything in sight, "even if it gets louder sometimes, so everyone knows what needs doing", he smiles.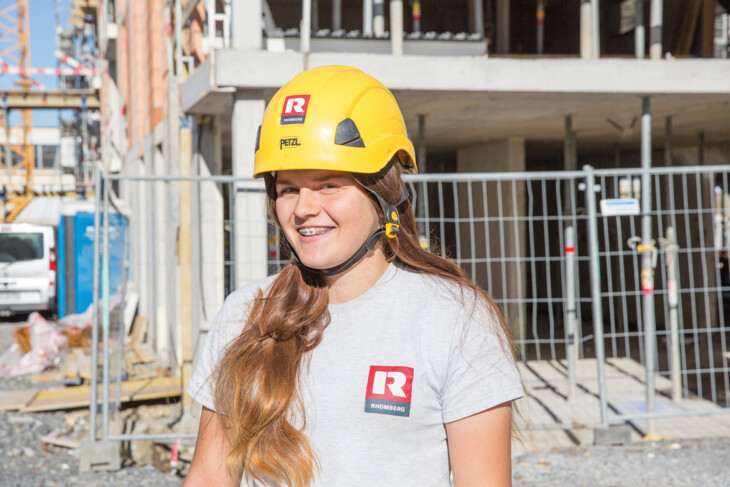 Selina, have you settled into everyday life on the construction site, how do you like it?
I was looking for a job where I can move about and spend lots of time outside. And that I have found. In the meantime, I have earned my place and respect in the team. I am sure it is because I face any challenge, am not works shy and get stuck into work. I even manage to carry a framework column. I´ve never been the typical girl. When you have big brothers, you need to assert yourself. That is probably why I get on well in the "male domain" construction.
Your brother is a foreman, is he your role model and did he get you excited about the job, or how did this happen?
Of course, he is my role model. He made a lot of himself and has become a foreman. I could imagine that too. Primarily however, I want to reach a good apprenticeship qualification. In my case I was always already doing manual work at home. After the third time trying out on the construction site it was clear to me: This is what I want to do. Friends and my mum, who have advised me against it or questioned if it is the right thing for me, have strengthened my career choice even more. It was a decision from the heart.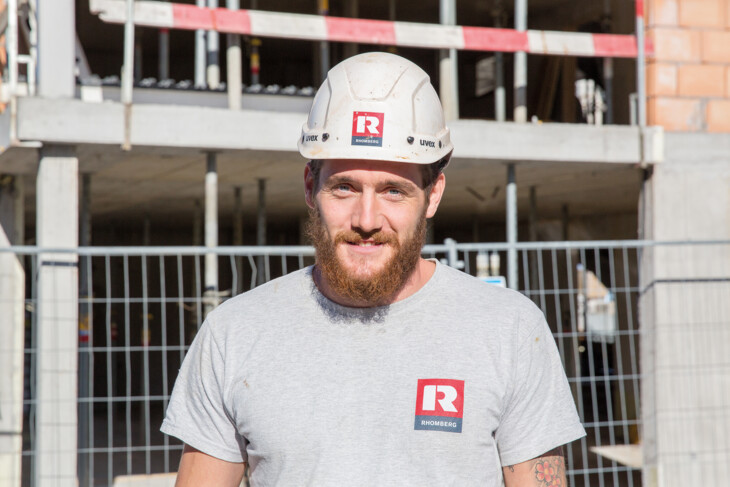 Benni: What is it like to be working with your sister as the brother?
Firstly: Everyone is equal to me. The main thing is that the job fits. And this is the case with Selina. Of course, it makes me proud: Selina sees the work and takes an active part. When she's on a task, she's always thinking about the next steps. And she's conscientiously putting into practice whatever tasks are given to her. For instance, the tidying up of construction equipment in the evening. I don´t like seeing the expensive Hilti equipment lying around on the site. It is just too expensive. Things like that is what Selina takes care off.
How was your professional journey? Did you also have a family role model?
Yes. Both, my uncle and my godfather are bricklayers. Let´s put it like that: I have learnt a lot. Even in primary school I knew that I wanted to become a bricklayer. That´s already written into many friendship-books as a career wish (laughs). The foreman training school was the next step to handle construction sites completely independently.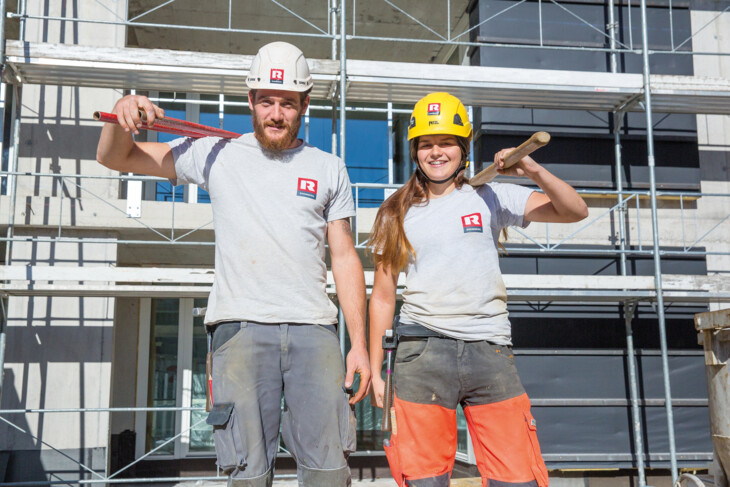 The passion for construction is truly felt with you, what makes you particularly proud of your work?
Benni: The first time I took plans home to prepare myself, my girlfriend was amazed when she saw all the things that I organise and arrange. My friends too only understood the full scope of my work as a foreman when I took them on a tour to previous construction sites. To see the completed building and knowing to have contributed and which challenges have been mastered – that makes you proud.
Selina: Every day is so different and exciting, that I constantly text my boyfriend about it every day full of enthusiasm. I just have to tell him all the funny site tales. Now he wants to work in construction as well as an electrician, to find out for himself (laughs). And it makes me proud when I have finished a job. Soon I will be working with machines and implement door formwork independently, I am looking forward to that. And of course, to bricklaying itself.