Real estate consultancy & management
Anyone who, like us, understands something about building and has acquired this knowledge over many decades, knows exactly what it means to keep a close eye on a building, to look after it and above all ensure it retains its value.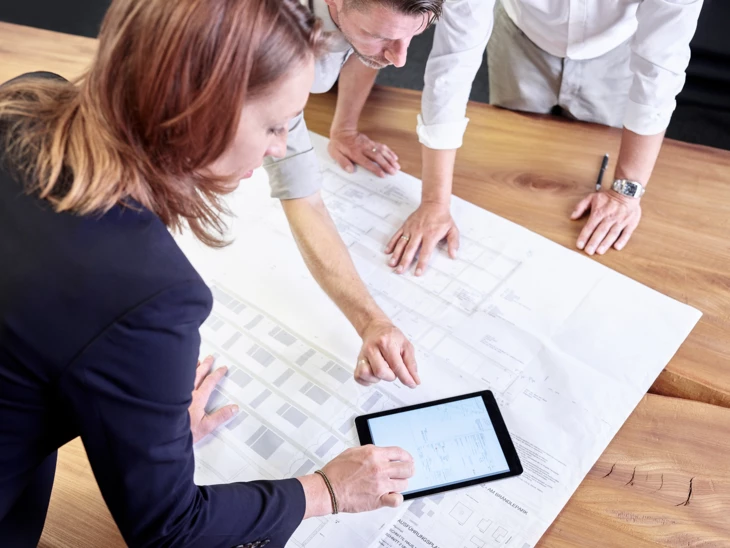 The comprehensive, peace-of-mind package for your real estate
We concern ourselves with the entire life-cycle of a property, down to the very last detail. If you wish, we will take care of the planning and consultation for design projects through to the dedicated running of complex buildings.
Our services:
Support for all phases in the life cycle of a property
All services coordinated from a single source
Access to Rhomberg's expert network
Contacts
Here you will find your contact at our locations in Austria, Germany and Switzerland.
Real estate management and consultancy services
You can rely on us for much more than just construction. With our range of services, your finished property is also in the best hands.
Sustainability in real estate consultancy and management
We all have a responsibility to protect and conserve our environment, and at Rhomberg we take this responsibility very seriously.
Under our own steam
A total of 10% of the energy requirements for Rhomberg's factory are covered by the company's own power station and photovoltaic system.
Consultancy with a long-term vision
During project development, the focus is always on the entire life cycle of the building. The potentials for optimisation are therefore discernible and feasible, the result of which can be seen in the LCT One project, for example.
Certified Services
The office building QUADRA in our very own "Rhomberg's Fabrik" has received the sustainability certificate according to ÖBNI/DGNB standards. The Rhomberg real estate professionals have set the pace at the co-development and the submission.

Questions?
Get in touch with us!
Contact now
Contact us for a personal consultation