Rhomberg for private customers
A sense of well-being is best achieved where the world is as it should be, for example in the comfort of your own home. We make your personal living requirements our priority and transform your dreams into reality.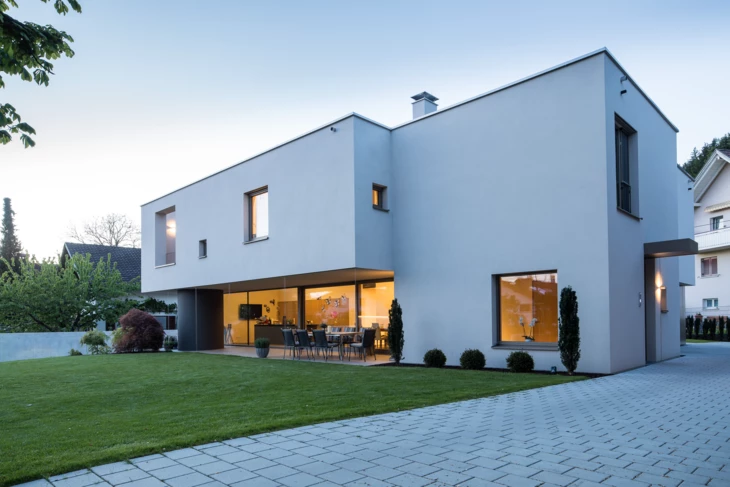 Tell us about your dream home and we'll make it a reality
Dreams are as individual as our solutions, be it the construction of a single family home or the purchase of an apartment. Of course, you can also turn your existing home into your dream home. You can enlist the help of our renovation experts, who, thanks to their intuitive flair, will recognize your exact requirements and develop the ideal renovation or conversion concept.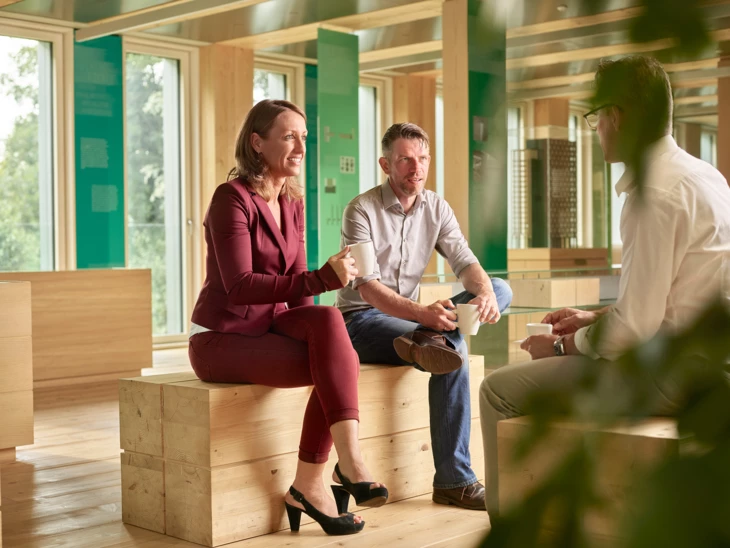 We also offer you support in smaller construction projects such as forecourt design, moving a garden wall or the construction of a new staircase.

We'll pave the way to your dream home – and we mean literally – by also taking care of the asphalt works, plastering or concrete works. And if you want to get rid of waste and other items that are no longer needed, Rhomberg recycling containers are the answer.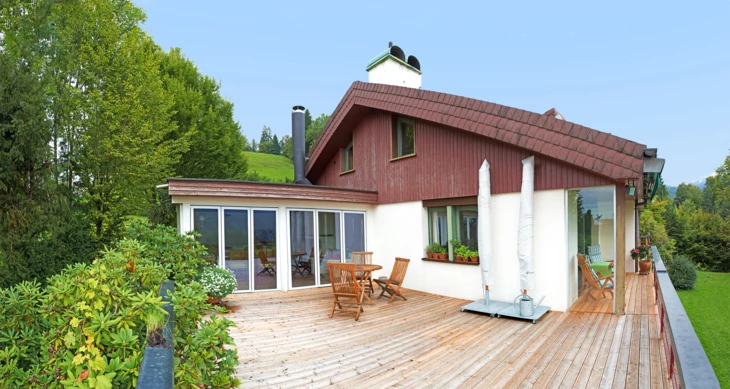 Our services:
Single family home and apartment construction
Conversion and renovation
Forecourt and exterior design
Asphalt, plaster and concrete works
Sale of gravel and stone products, e.g. gabions
Container service and recycling
Sustainability for private customers
We all have a responsibility to protect and conserve our environment, and at Rhomberg we take this responsibility very seriously.
The flow of life
Living requirements and the choice of construction materials are changing. Rectifying weak points in old buildings will improve the owner's quality of life significantly.
Regional service
With Rhomberg, you don't need to worry about materials or tradesman having to travel for long distances. We believe in using local resources and companies who share our commitment to outstanding quality.

Questions?
Get in touch with us!
Contact now
Contact us for a personal consultation