Rhomberg delivers the highest quality from a single source – including our raw materials, which are sourced from the Hohenems-Unterklien quarry. Our site is situated in a central location in the northern Rhine Valley, near the consumer centres to which the raw materials are delivered. In-between the loading and unloading of the trucks, the materials are transported roughly eight to ten kilometres; one-third of the Austrian average.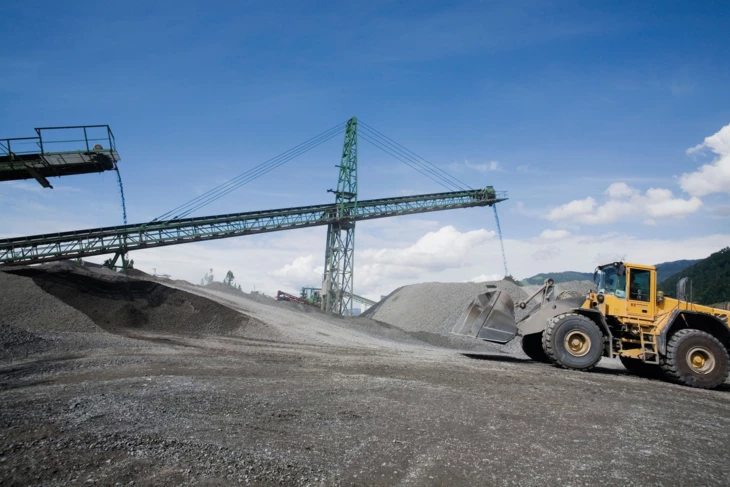 Good things are just a stone's throw away
In addition to traditional quarrying, materials and raw materials are delivered, reprocessed and recycled. Our recycling rate is approx. 25%. This is also profitable for our customers, who receive high-quality, native products at an affordable price.

For our Swiss customers, customs clearance is performed straight away using scales, i.e. conveniently and without waiting times at the Schmitter in Lustenau border crossing.

Opening times for the Hohenems-Unterklien quarry:
Monday to Friday from 06:45 - 17:00
(Unfortunately, the loading of gabions and stone is not possible on Friday afternoons)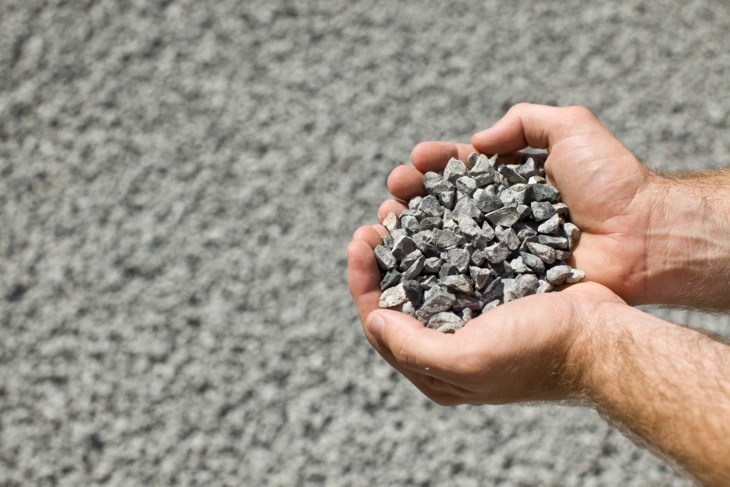 Our products:
Gabions (made to order)
Road construction materials
Aggregate
Sand
Natural stone
Armourstone (made to order)
Special products for special applications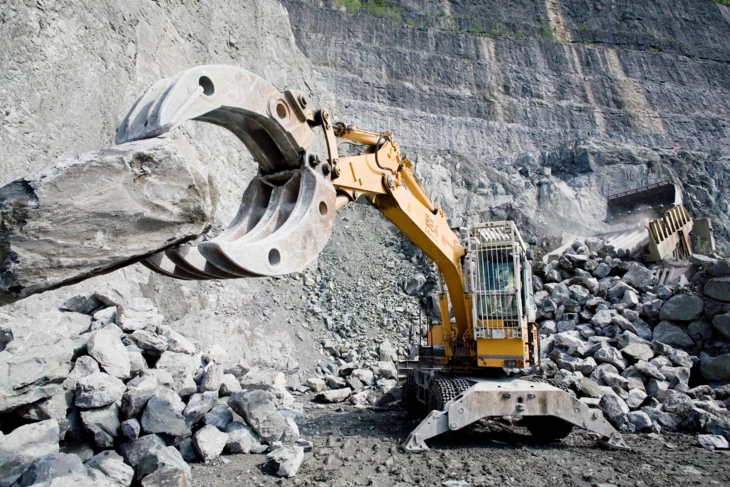 An overview in figures
Quantity of reprocessed, upgraded and recycled materials
500,000 tons

Quantities sold
250,000 tons of refined products
250,000 tons of bulk materials (frost protection, crushed stone for patching, etc.)
50,000 tons of track ballast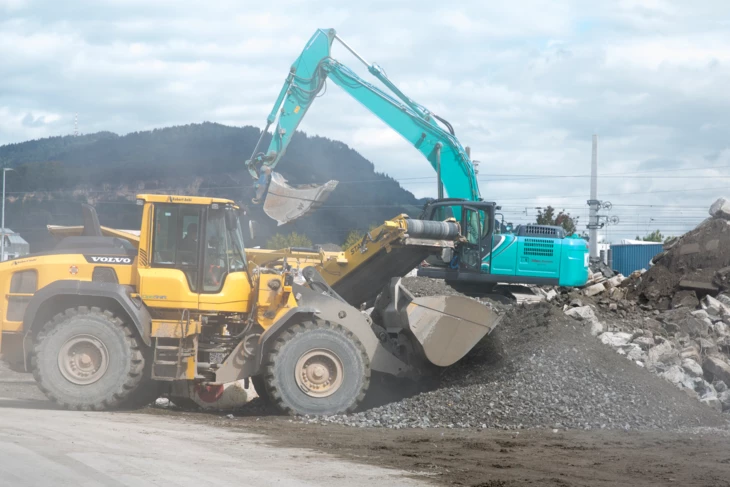 Lauterach storage yard
An extremely wide variety of construction materials are available at the storage yard in Lauterach, e.g. crushed stone for frost protection, soakaway gravel, recycling material, etc. We are also happy to accept excavated gravel, concrete or asphalt rubble.

Opening times for the Lauterach storage yard:
Monday to Thursday from 07:00 –17:00
Friday from 07:00 – 12:00 (or by appointment)
Sustainability in quarrying
We all have a responsibility to protect and conserve our environment, and at Rhomberg we take this responsibility very seriously.
A sophisticated material cycle
Thanks to our own quarry and resource centre, today we obtain up to 50 percent of our construction materials from recycled secondary raw materials.
Production for the region
We deliver 75 percent of our products to our customers in the Lower Rhine Valley. This means a short transport distance of 9 kilometres on average, saving CO2 and, above all, time.
Auf die Schiene gebracht
Seit der Eröffnung im Jahre 2009 transportieren wir durchschnittlich 125.000 Tonnen Material pro Jahr über das Anschlussgleis.
(Ab)tragende Rolle
Mittels Bahn wurde der gesamte Abtrag von großen Baustellen wie dem Bahnhof Feldkirch, Dornbirn sowie des Arlbergtunnels in den Steinbruch transportiert, aufbereitet und dem Markt wieder zugeführt.

Questions?
Get in touch with us!
Contact now
Contact us for a personal consultation