Rhomberg again honoured with "family-friendly business" award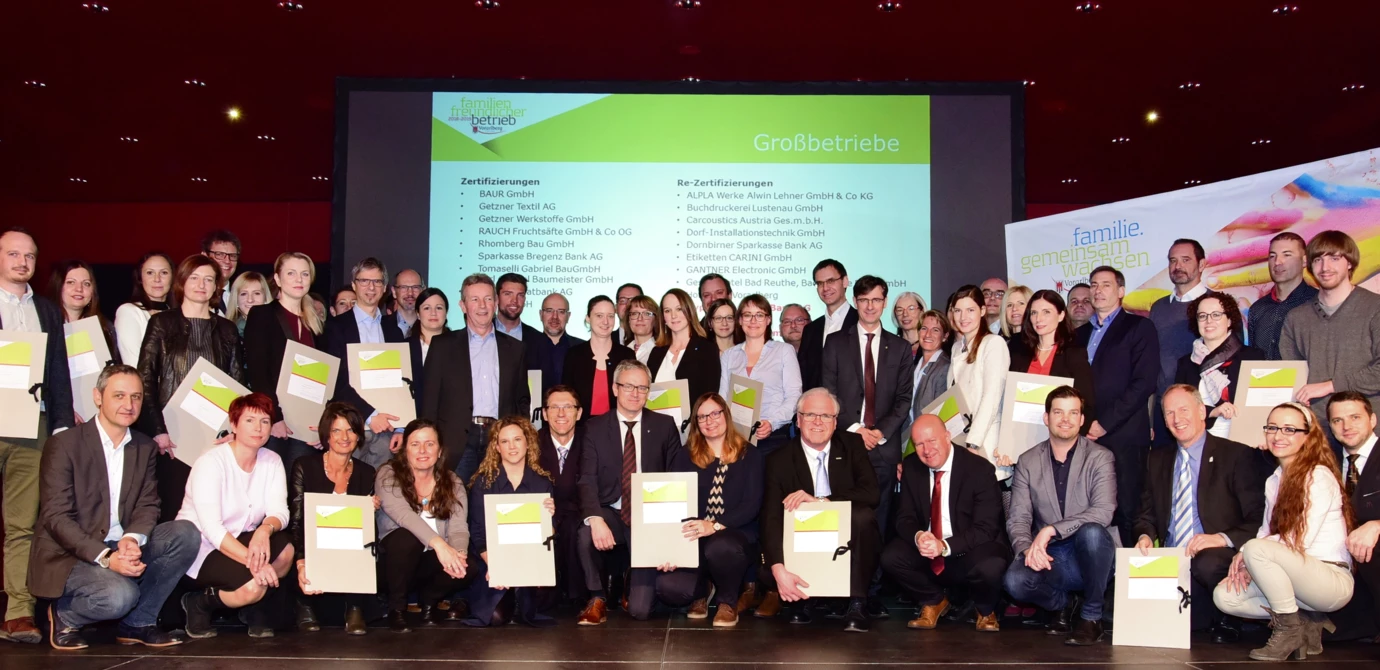 Compatibility of job and family is worth it for everyone.
It goes without saying that Rhomberg as a family business passes on and lives by certain values. It is also clear that the compatibility of job and family is important for us and has thus been fostered for many years.

The Land Vorarlberg has honoured our efforts with the "family-friendly business" award since 2007. At the start of February, Rhomberg Bau has again received the seal of approval for 2018/19 – a nice confirmation for our continuous efforts for family-friendly and so employee-friendly initiatives.

WIN-WIN situation for both, employer and employees
The seal of approval has been awarded as part of a festive event in Dornbirn to more than 100 businesses in Vorarlberg by the Governor of Vorarlberg, Markus Wallner. He showed his appreciation by emphasising the commitment and the voluntary engagement in this area of upmost importance to society: "It takes a lot of self-initiative and a high level of cooperation to react to the many different challenges and needs of families with personnel policies."

In order to secure the combability of job and family at Rhomberg offers, for instance:
Flexible working models (flexitime, part-time, home office)
Support for employees in all areas of life (cooperation in child-care, flat search, leisure activities, care-arrangements)
Family-orientated information on the Intranet (employee services)
Employees on maternity leave continue to be integrated in the business (possibilities for further training, invites to social events, "Wir"-Staff Magazine)

On this we focus
Family-friendly and thus employee-friendly initiatives enhance competitiveness in the long-term, as it keeps employees in the company and job satisfaction remains high.