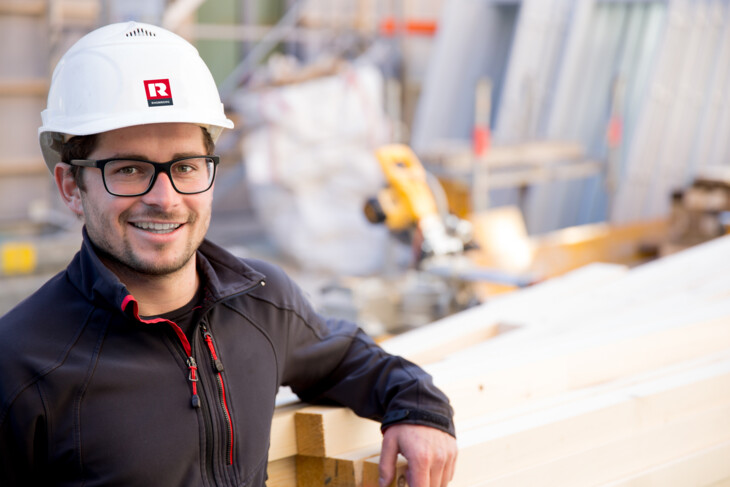 Bernhard Fink
Bernhard Fink has been part of the residential construction division of Rhomberg since 2010. He began his professional training as an apprentice carpenter at Holzbau Sutter in Ludesch. After gaining a few years of experience as a carpenter and completing his military service, he decided to attend the technical college in Rankweil. During this time, he completed internships at an architecture firm in Innsbruck and at Fritz Holzbau in Montafon.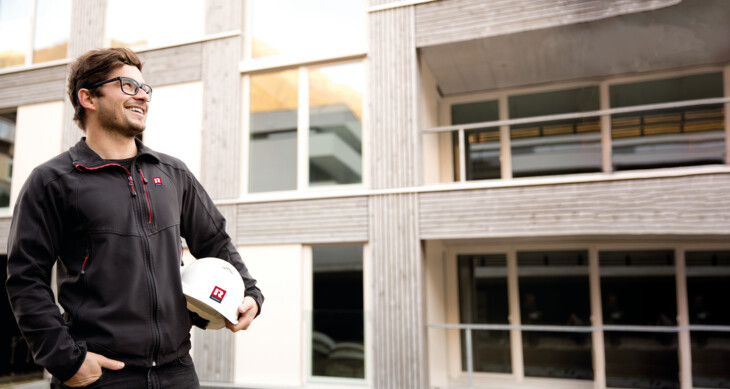 He now works for Rhomberg as a visionary thinker and passionate construction and project manager, travelling to our residential construction sites all over the country. He was also a model for our recruitment campaign. We managed to grab him and ask him a few questions…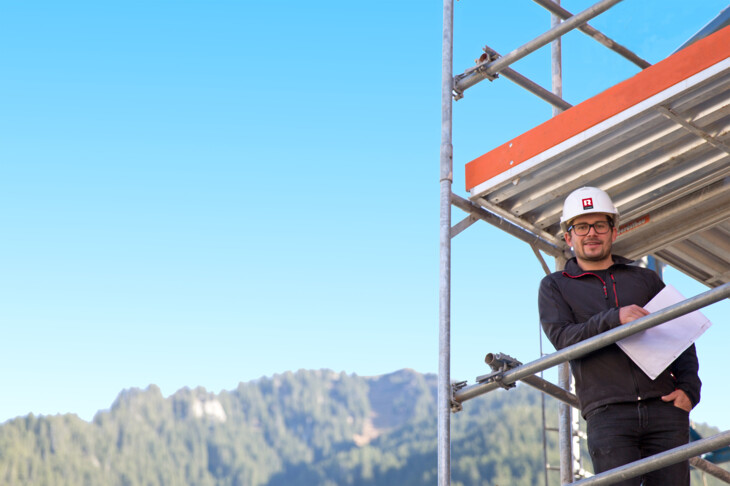 Why do you work for Rhomberg?
Once I had graduated from the technical college in Rankweil, it was the next logical step to advance and develop in the construction industry. After travelling around the world and my "casual lifestyle" as a snowboarding instructor, the job offer from Rhomberg came via Ländlejob just in the nick of time. To some extent, the profile I created there brought us together.

What do you like best about working here?
Working on projects independently, making decisions, driving and witnessing progress, the feeling of belonging to a team.

When did you start working for Rhomberg and what positions have you already held?
I joined Rhomberg in 2010. I started out as a construction engineer and I now work as a construction and project manager.