Integrated management system
We think and act with current and future generations in mind. This secures the future of the Rhomberg Group and guarantees reliable quality for our customers. We place the highest demands on ourselves and are always striving to develop further. For this reason, we operate an integrated management system that helps us to constantly improve.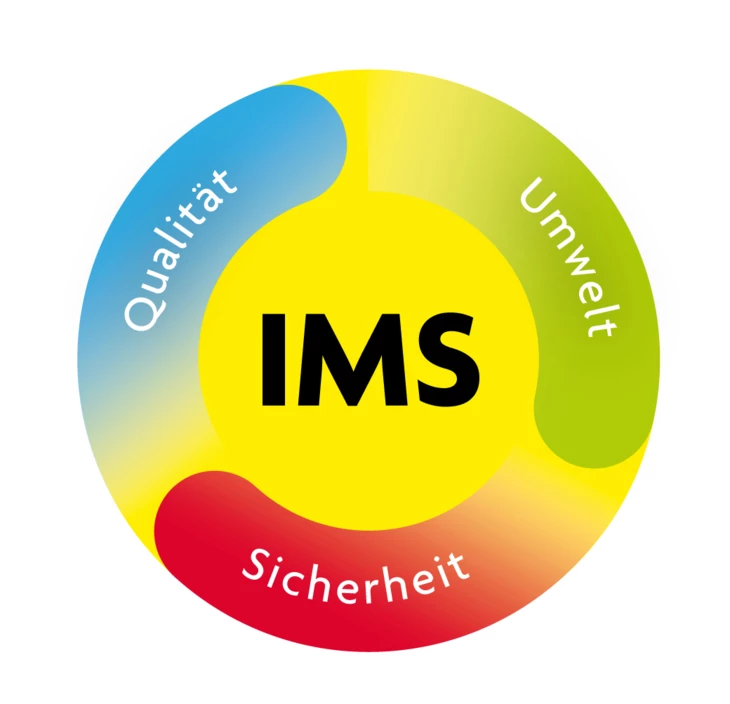 Integrated management system
Quality management
When constructing buildings and infrastructure, it is often difficult to clearly demonstrate the quality of individual products. Our quality management system conforms to ISO 9001 and helps us to structure workflows and processes within our company, perform continuous reassessments and thus ensure consistent quality in our projects.

Environmental management
One of the most important objectives of the Rhomberg Bau Group is protecting the environment and conserving our natural resources. With the introduction of the environmental management system conforming to ISO 14001, we have made identifying and implementing measures that support environmental protection a fixed component of our corporate culture.
We optimise the use of resources and material cycles. We set great store by the efficient use of space, low levels of waste and the sensible use of raw materials. We consider the entire life cycle in our products and services, which enables us to increase not only our environmental performance, but also overall cost efficiency and customer satisfaction.

Health and safety management
We are aware of our responsibility regarding the health and safety of our workforce, contract partners and customers. For this reason, we make large investments in order to guarantee maximum occupation health and safety; this involves training on how to act, handle equipment and deal with dangerous situations, increasing awareness, and the use of personal protective equipment.
We ensure that working conditions promote a healthy lifestyle and in this way strengthen the fitness and wellbeing of our employees and subcontractors. All employees should have a sense of responsibility for their own health and safety and for that of persons in their immediate working environment. Likewise, we request that our contract partners apply the same high standard with respect to health and safety at work.