Hi, I´m Gökhan – Welcome to my staff profile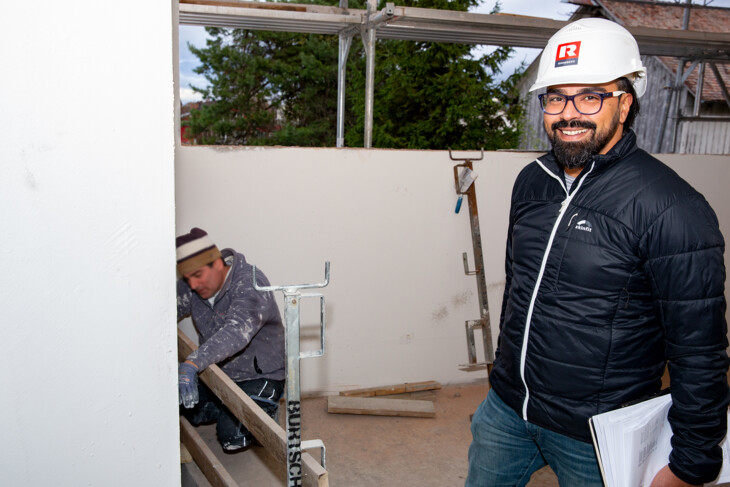 About my work at Rhomberg
I have been working as a site and project manager in the field of general contractor housing construction for over 4,5 years.
My practical training and professional experience are here of particular benefit to me: I completed an apprenticeship as stuccoer and drywall builder for 3 years. In this profession I´ve worked as a foreman for 6 years and completed the building craftsmen school (structural engineering) at the technical college (HTL) in Rankweil. This knowledge I then applied as an application engineer for 2 years and was for the following 4 years responsible for the site management in the field of plastering and scaffolding construction.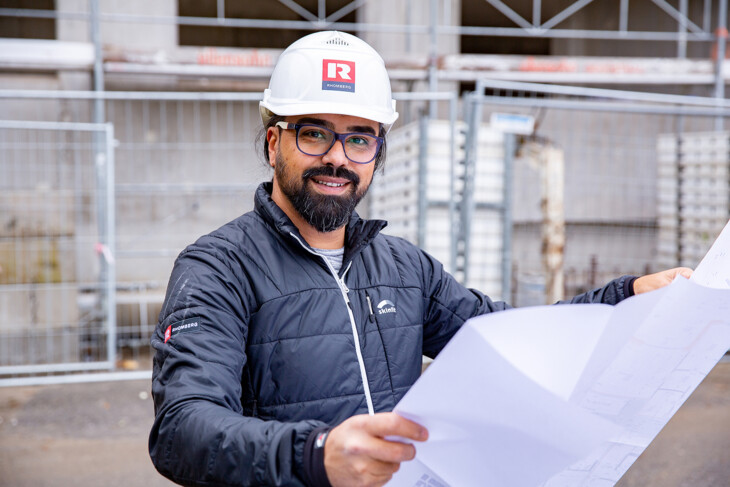 My previous professional career shows that I like challenges, and this is why I find a fitting setting here. I appreciate that I am able to work independently and also the trust that is placed in me. Taking over total project responsibility and making decisions is part of my day-to-day work and fulfils me 100%. I also particularly like the respectful interaction within the company and with subcontractors and the positive working climate. Beyond that I think it is important to ask the right questions with regards to sustainability even before the start of construction: Which building material can be used and what optimisations could be made as a result.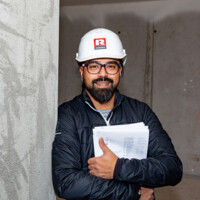 I see myself as a visions-realiser at 50% and as an ideas-realiser at 50%. It is great when the idea from the paper goes to a real building. Inclusive of a big benefit and great comfort for the residents. And besides that, I create buildings as a site manager, that are made for eternity and will survive me (laughs).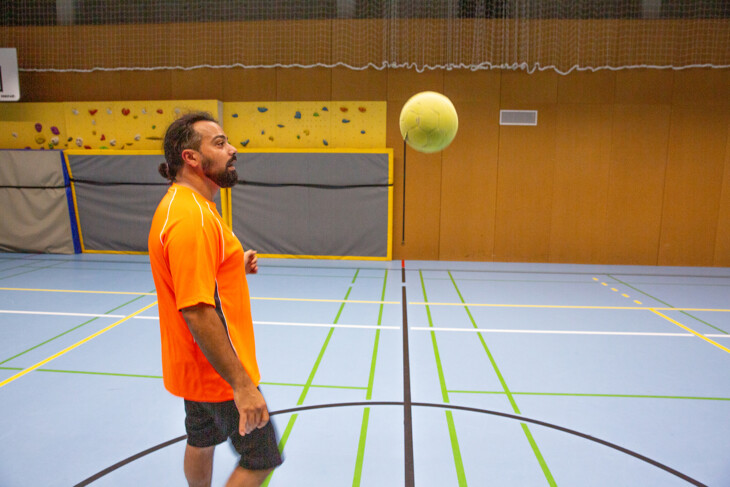 And otherwise?
I like to do sports and play football or can be found in the gym. Good food and going out with friends are a nice balance to my professional everyday life.