New-build single family home, Röthis
Location:
Röthis, Austria
Construction period:
12 months
Year of construction:
2017
Volume:
New-build of a single-family home as Full-service general contractor
Execution as full-service general contractor
New-build of a single-family home in solid structure, 2-storeys + cellar, approx. 325 m2 living space as well as a pool area with a stainless-steel pool and pool house
Support in the execution- and detailed planning
Solid construction new-build with reinforced concrete ceilings
Exterior façade with mineral wool insulation and exterior plaster
Interior walls and ceilings plastered with high-quality fine lime plaster
Ground floor, pool- and terrace area as well as all wet rooms, seamless floors with mastic asphalt terrazzo, high-quality wide-board flooring in all other rooms
Wine cellar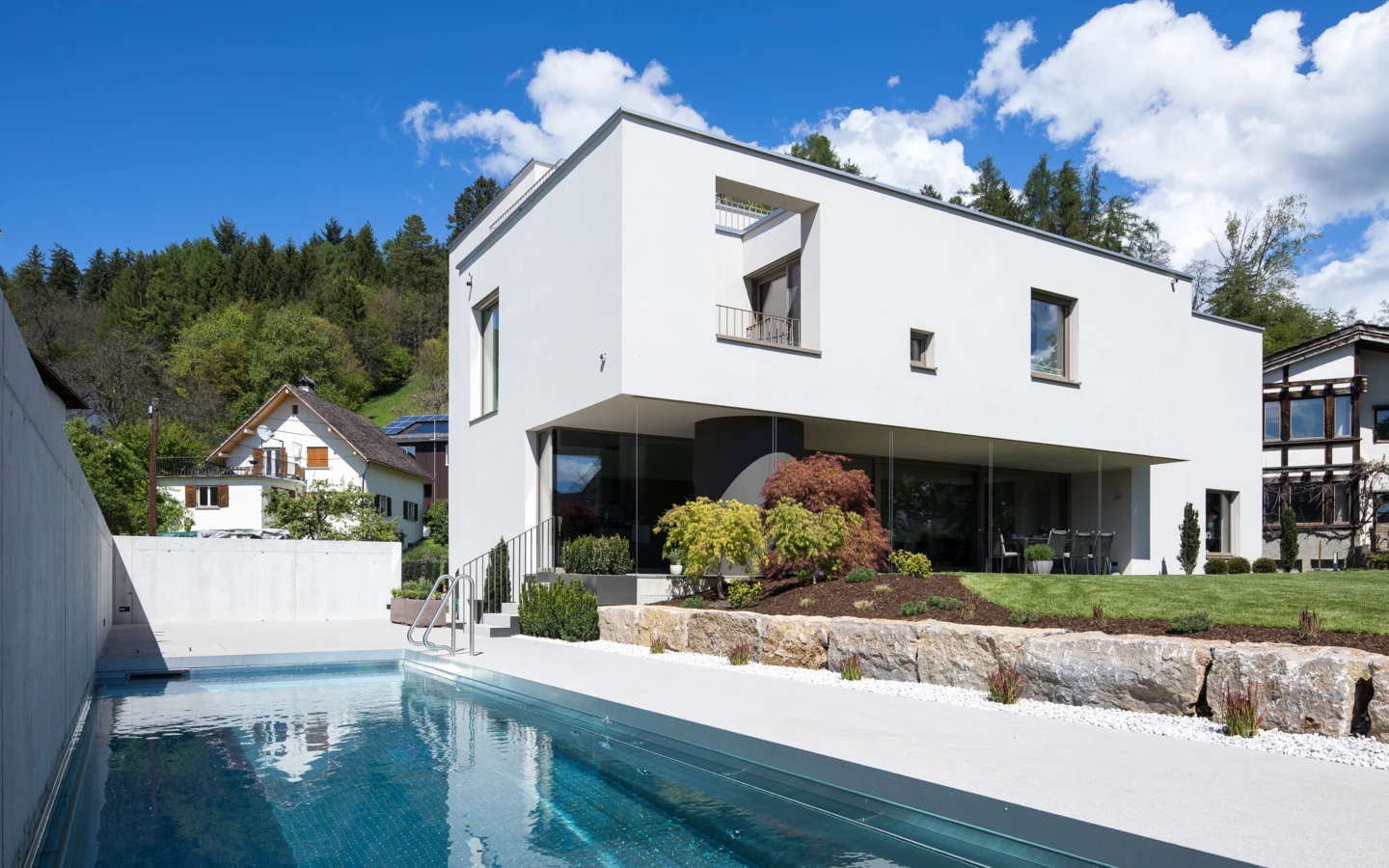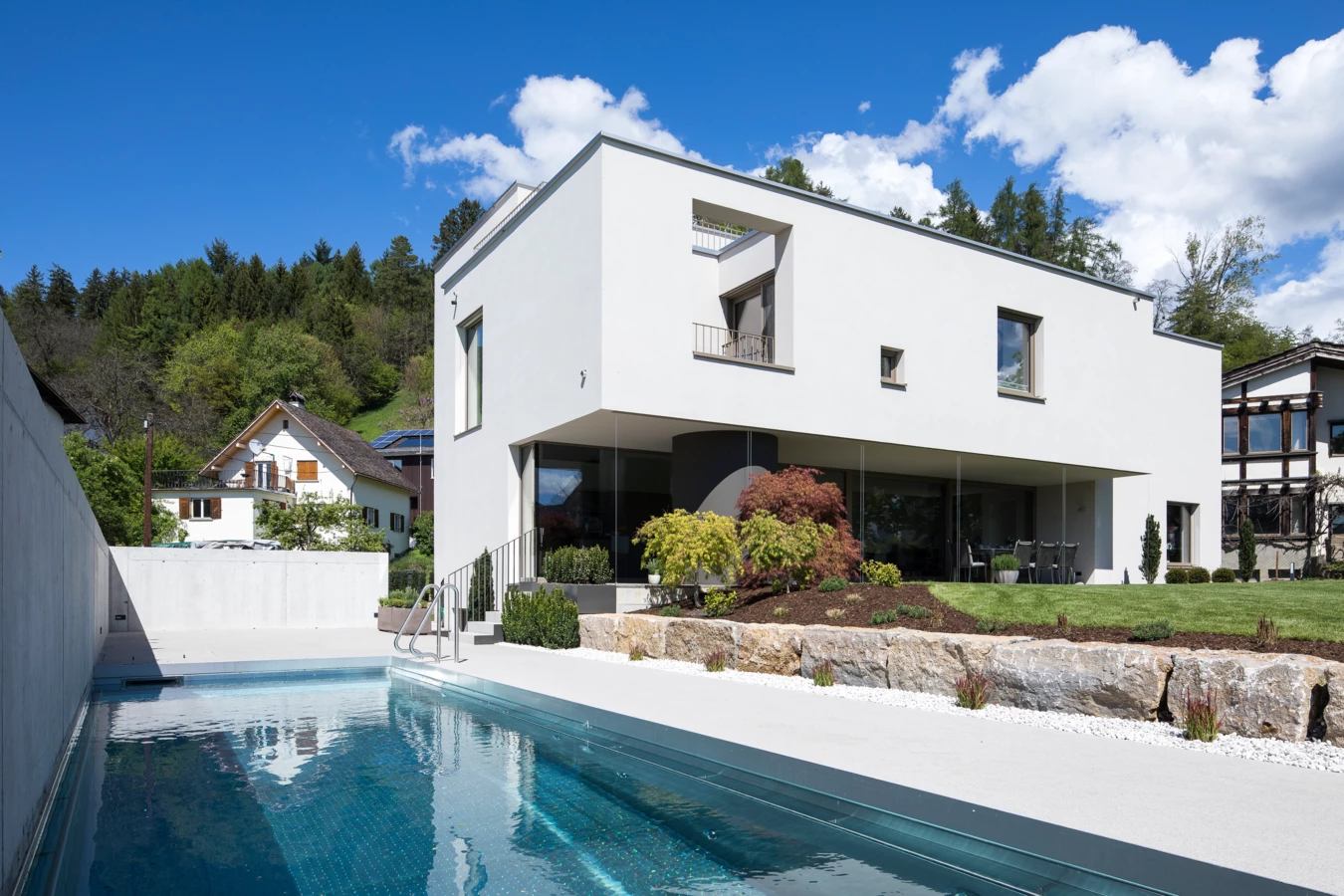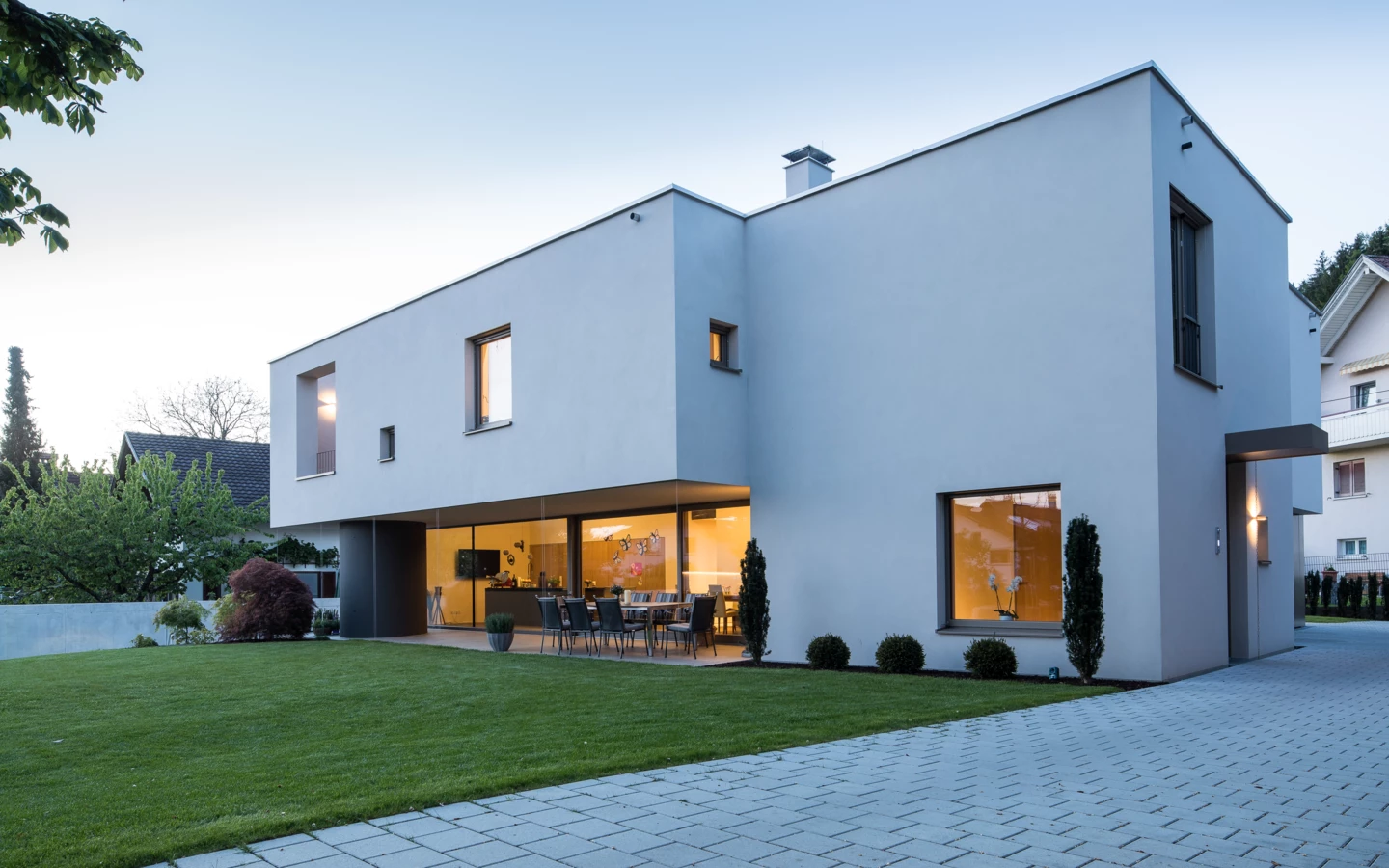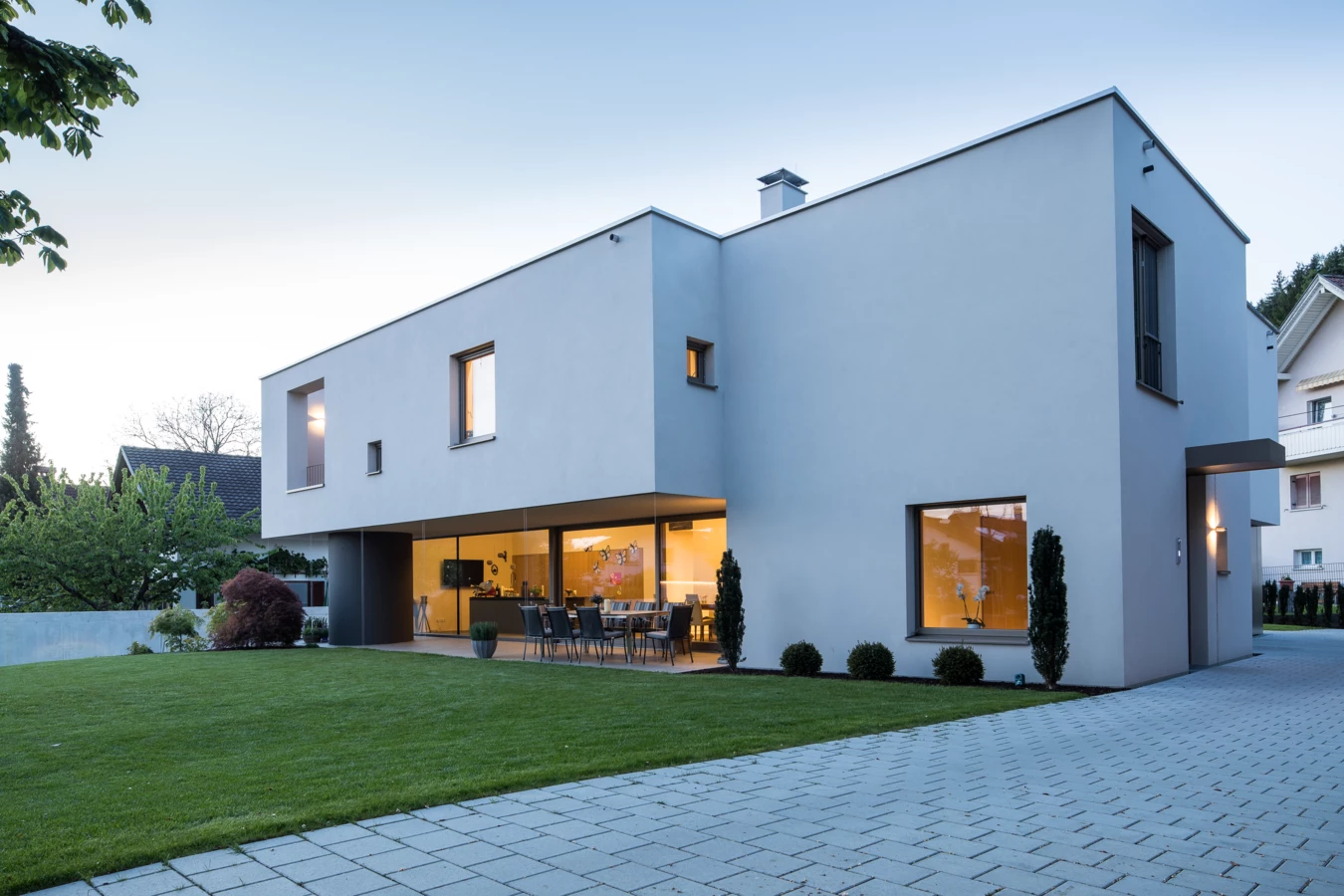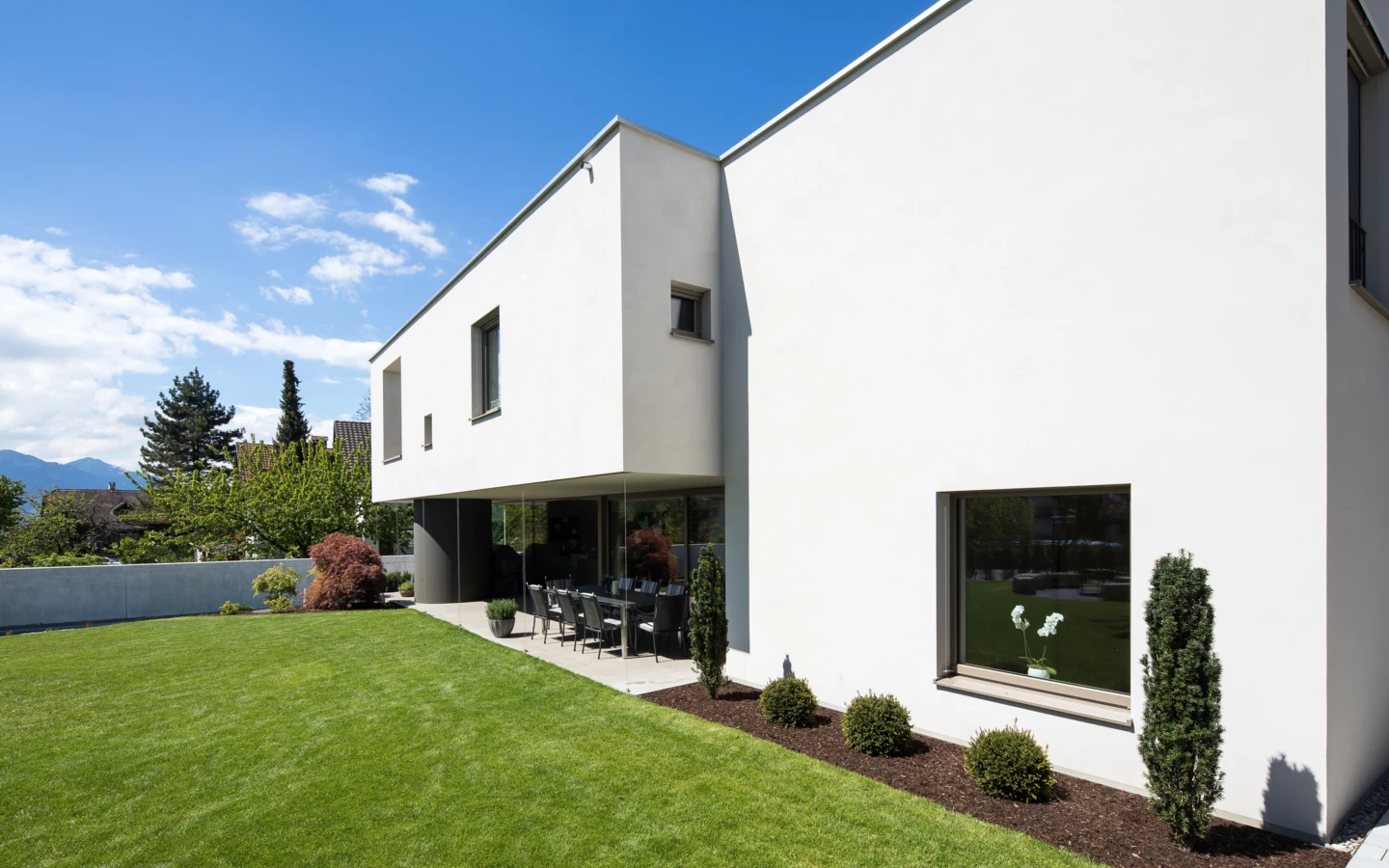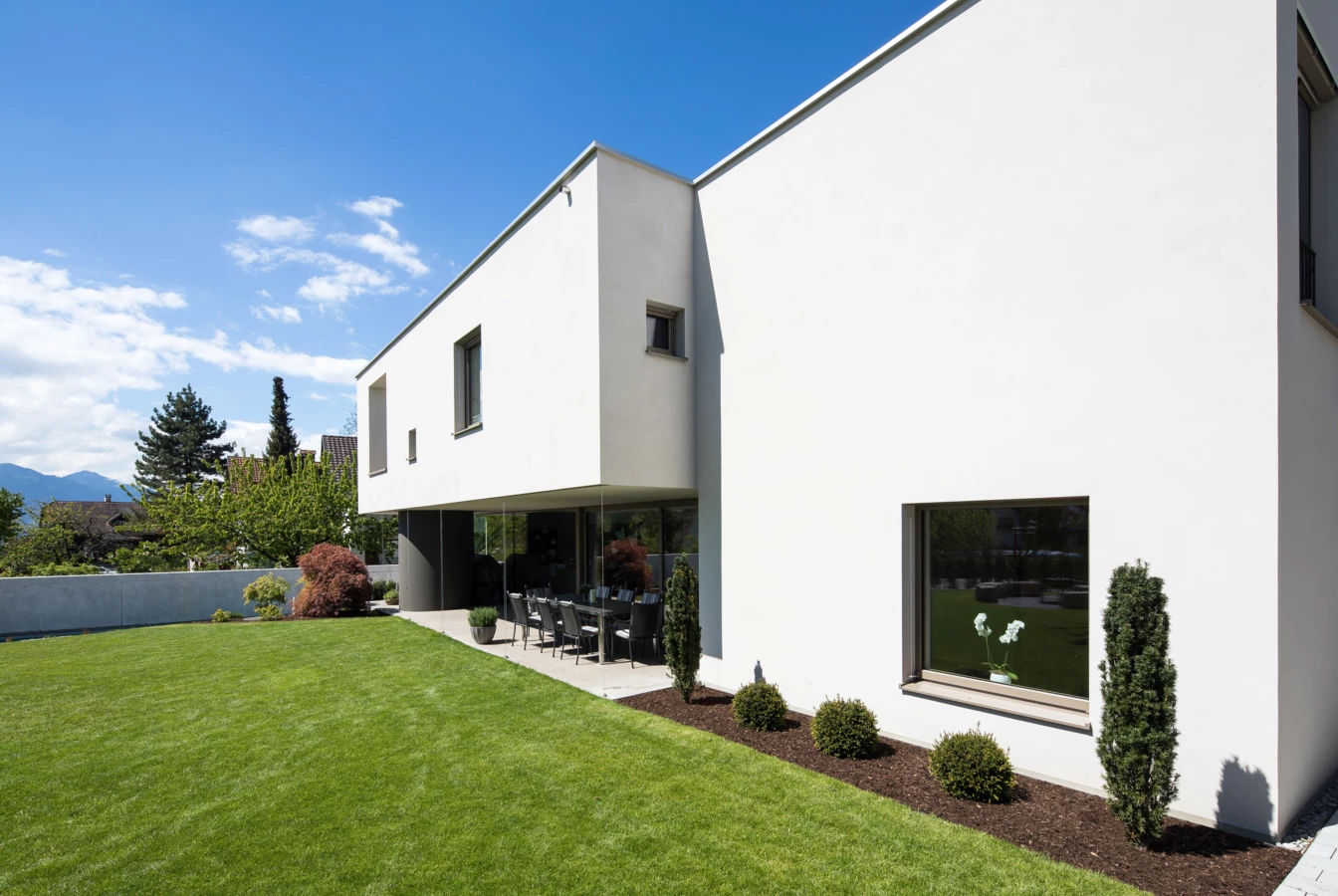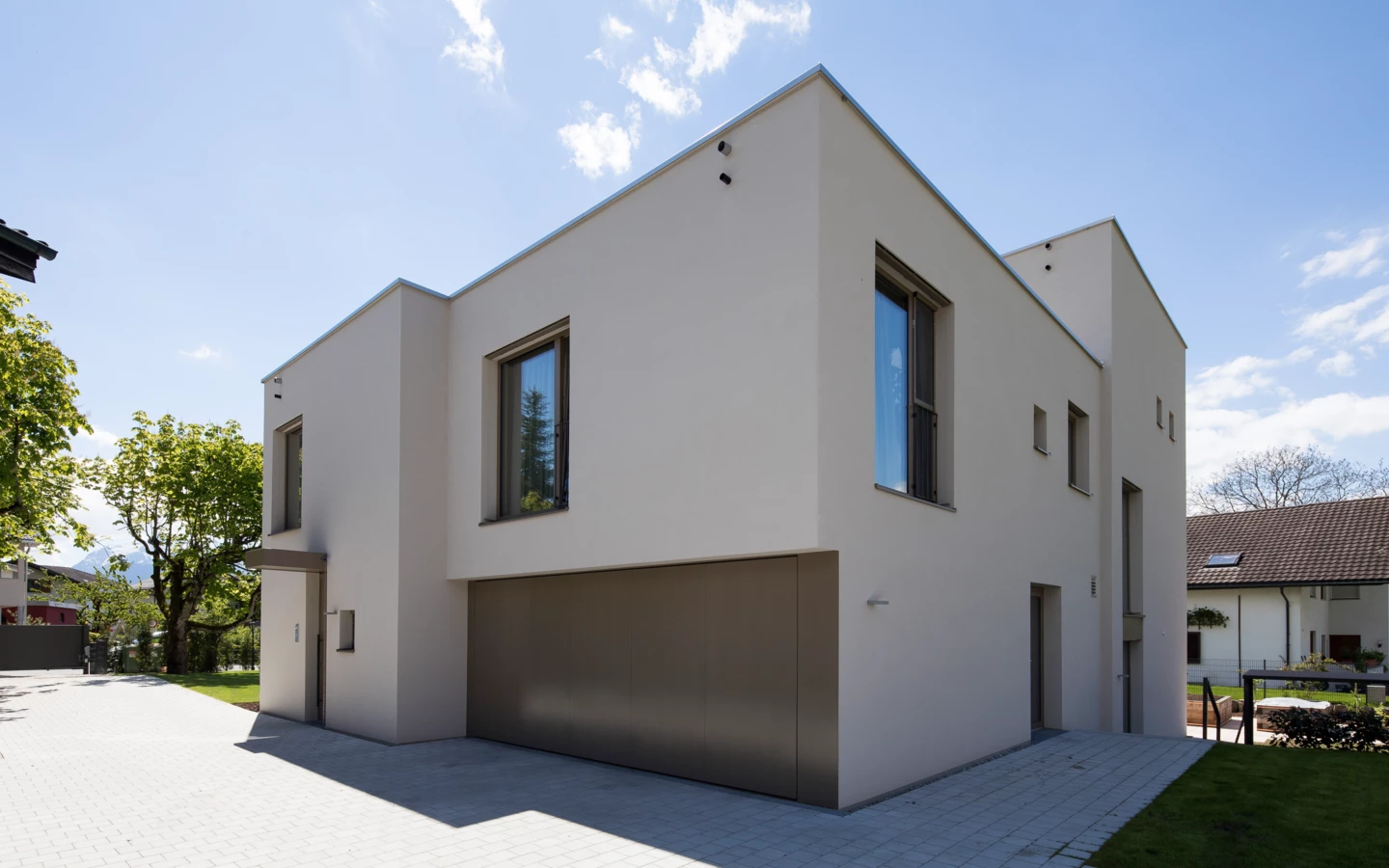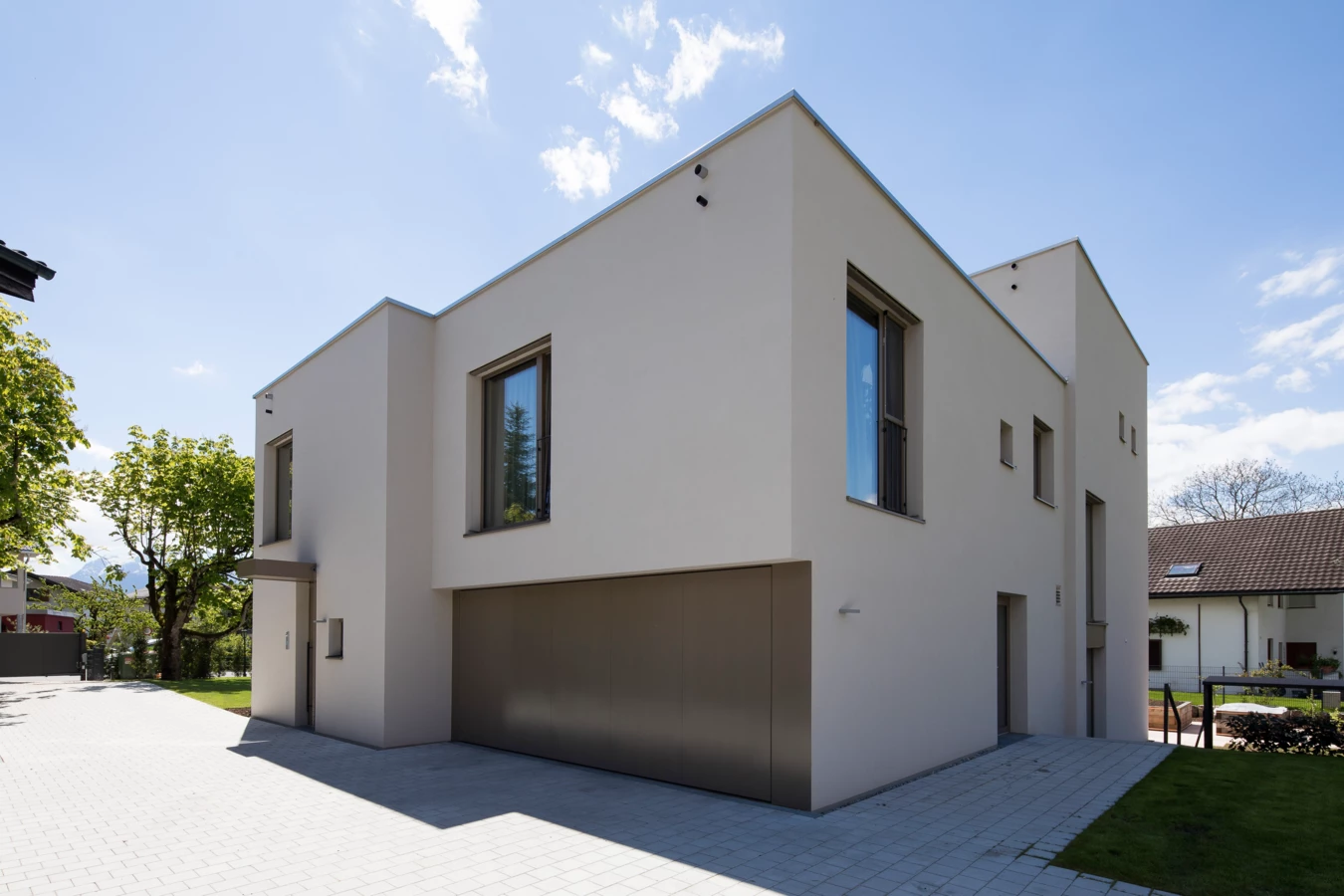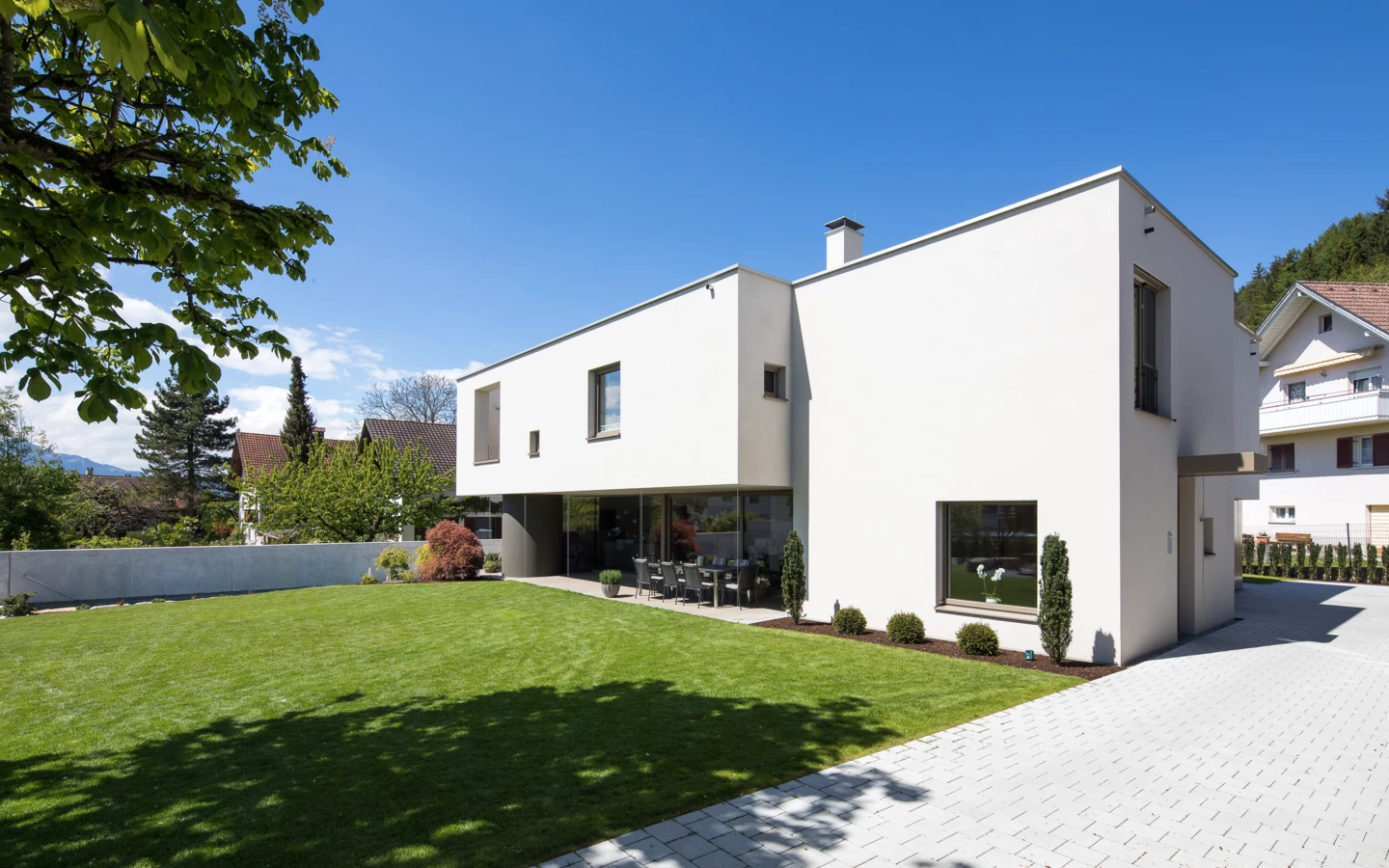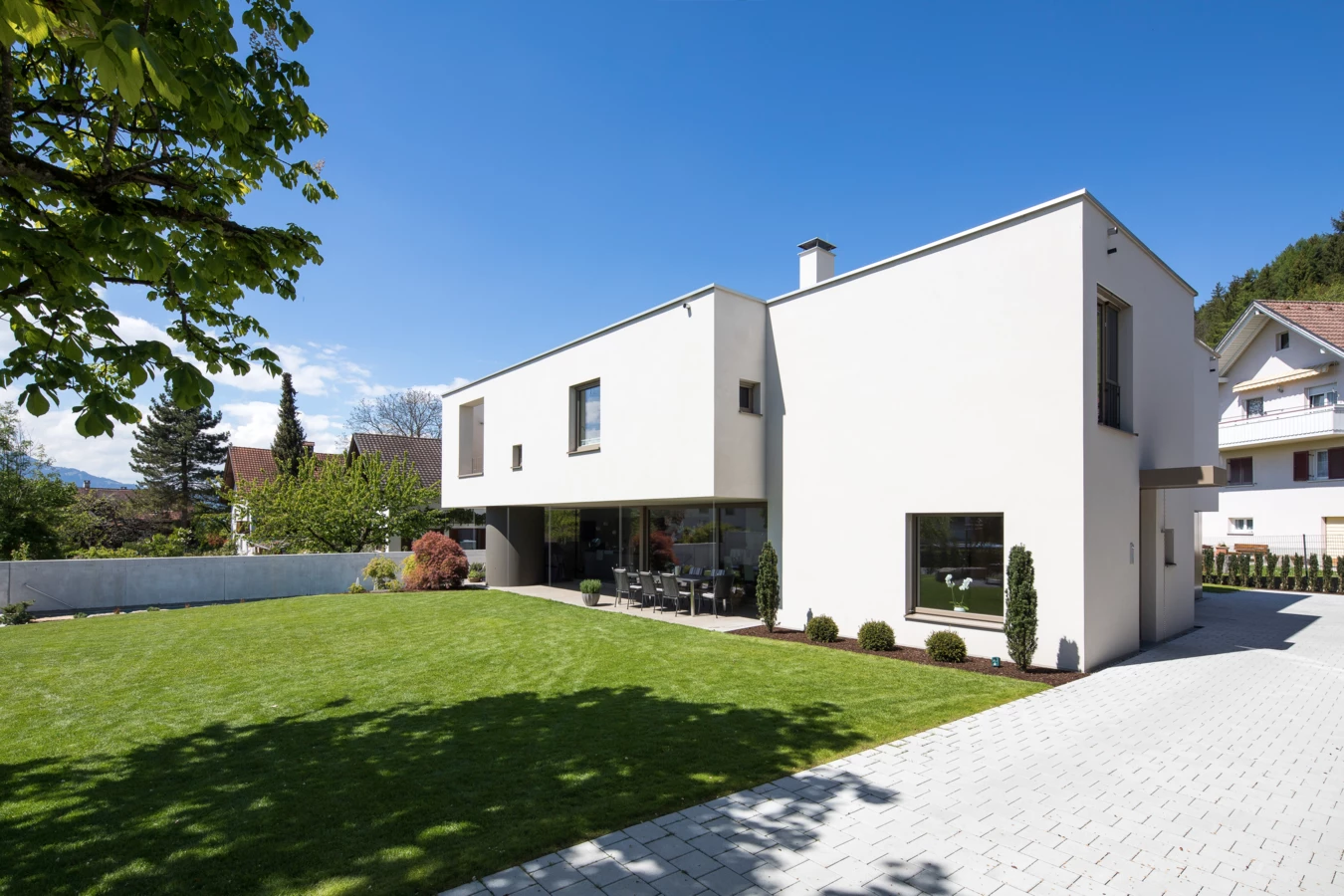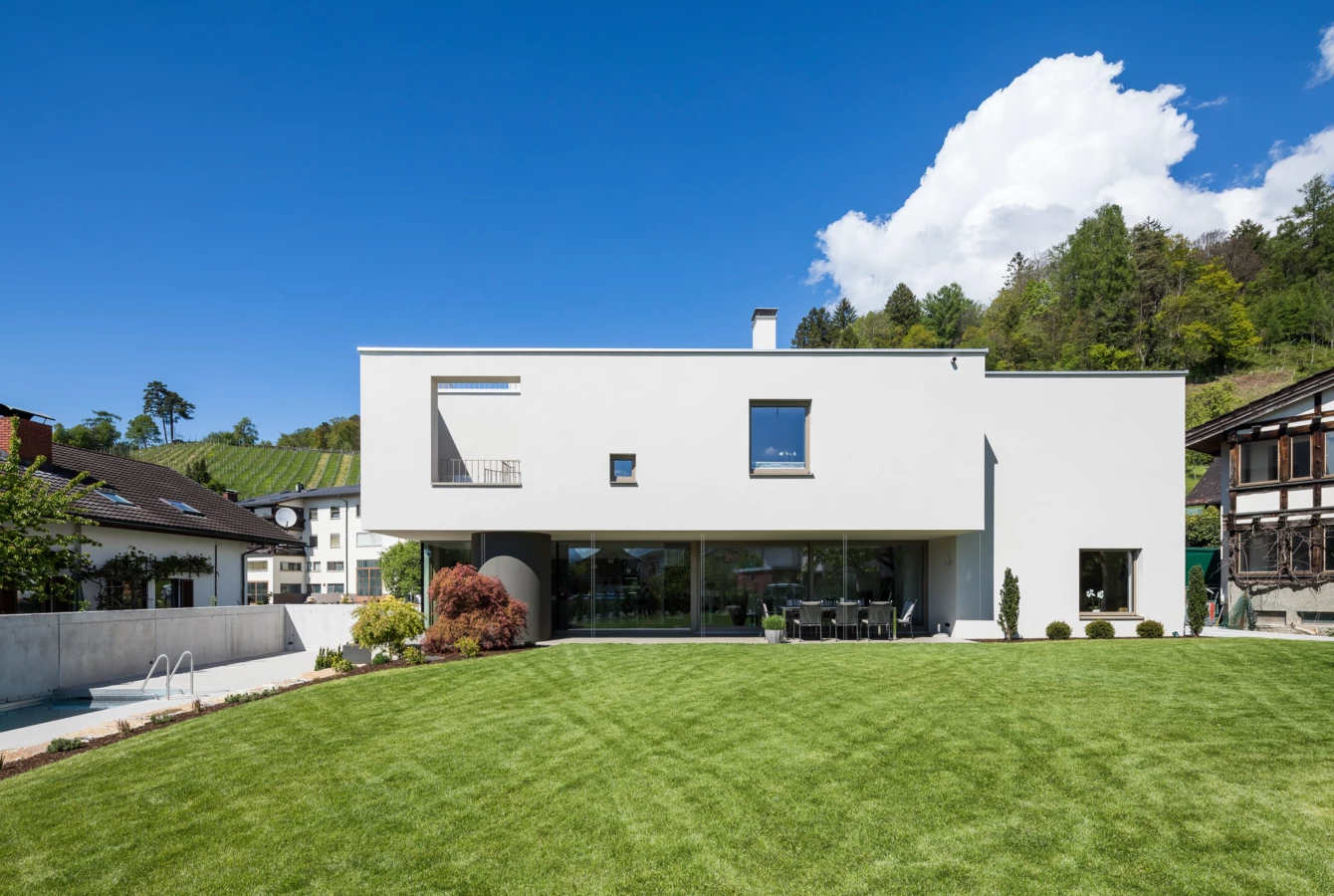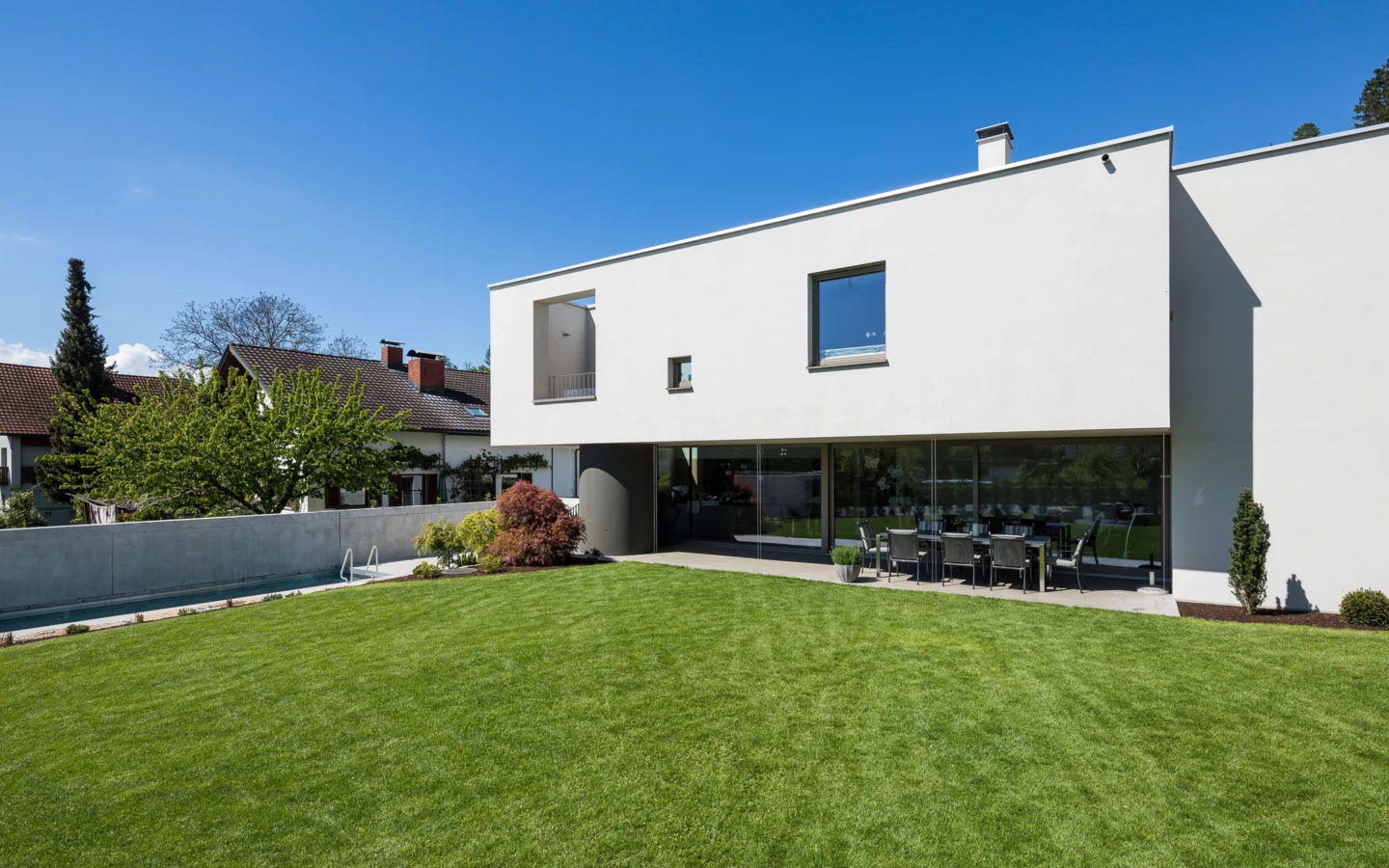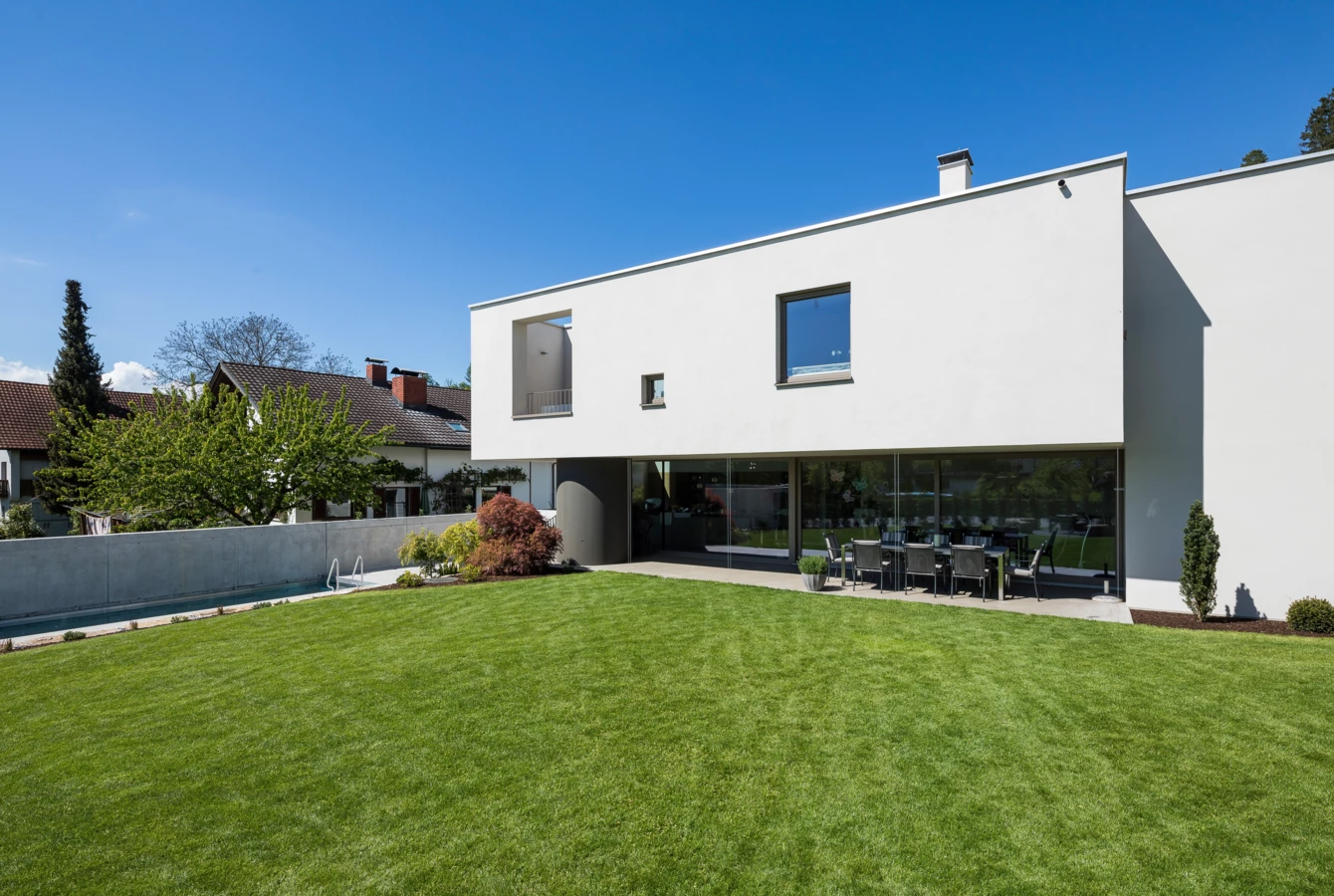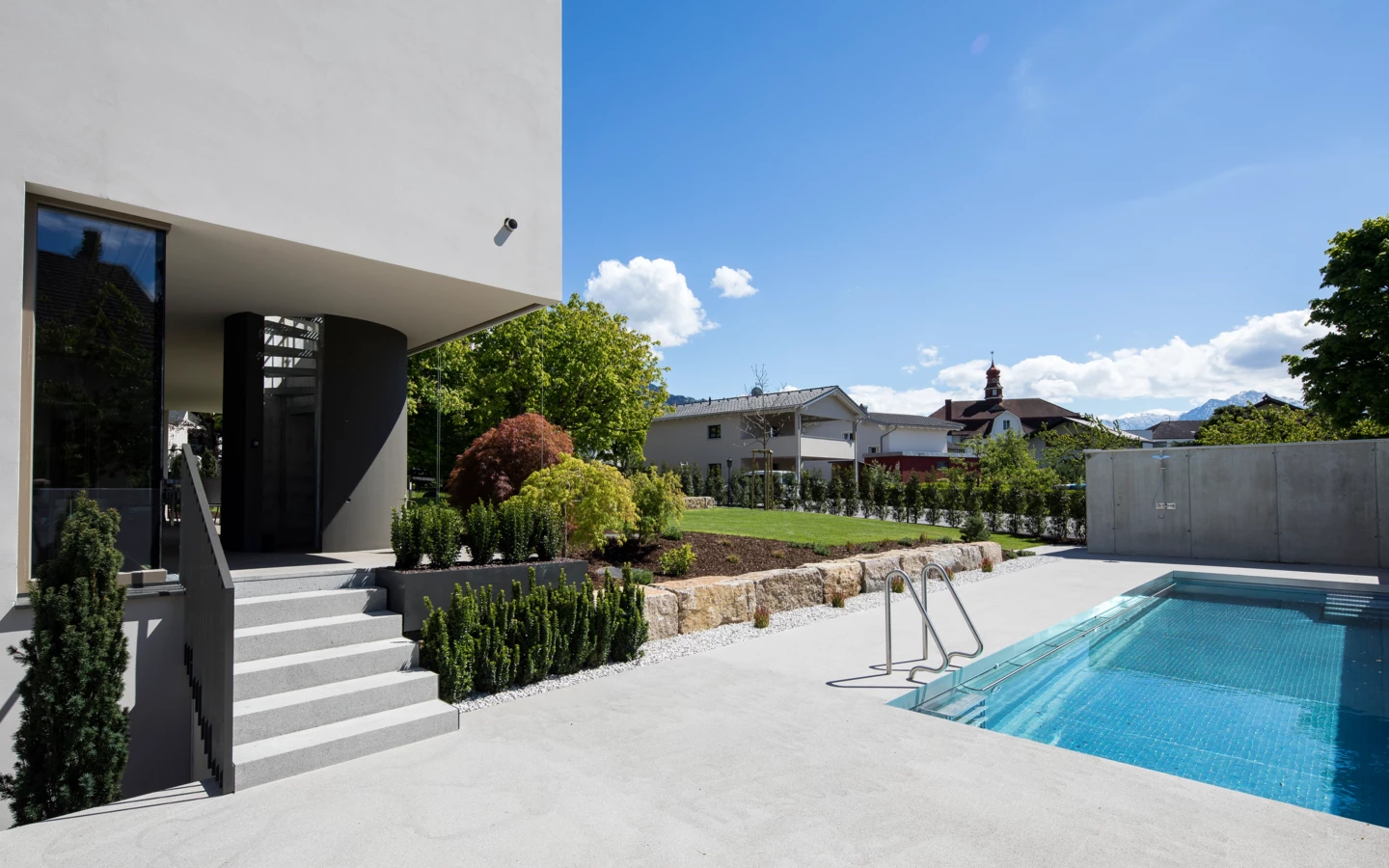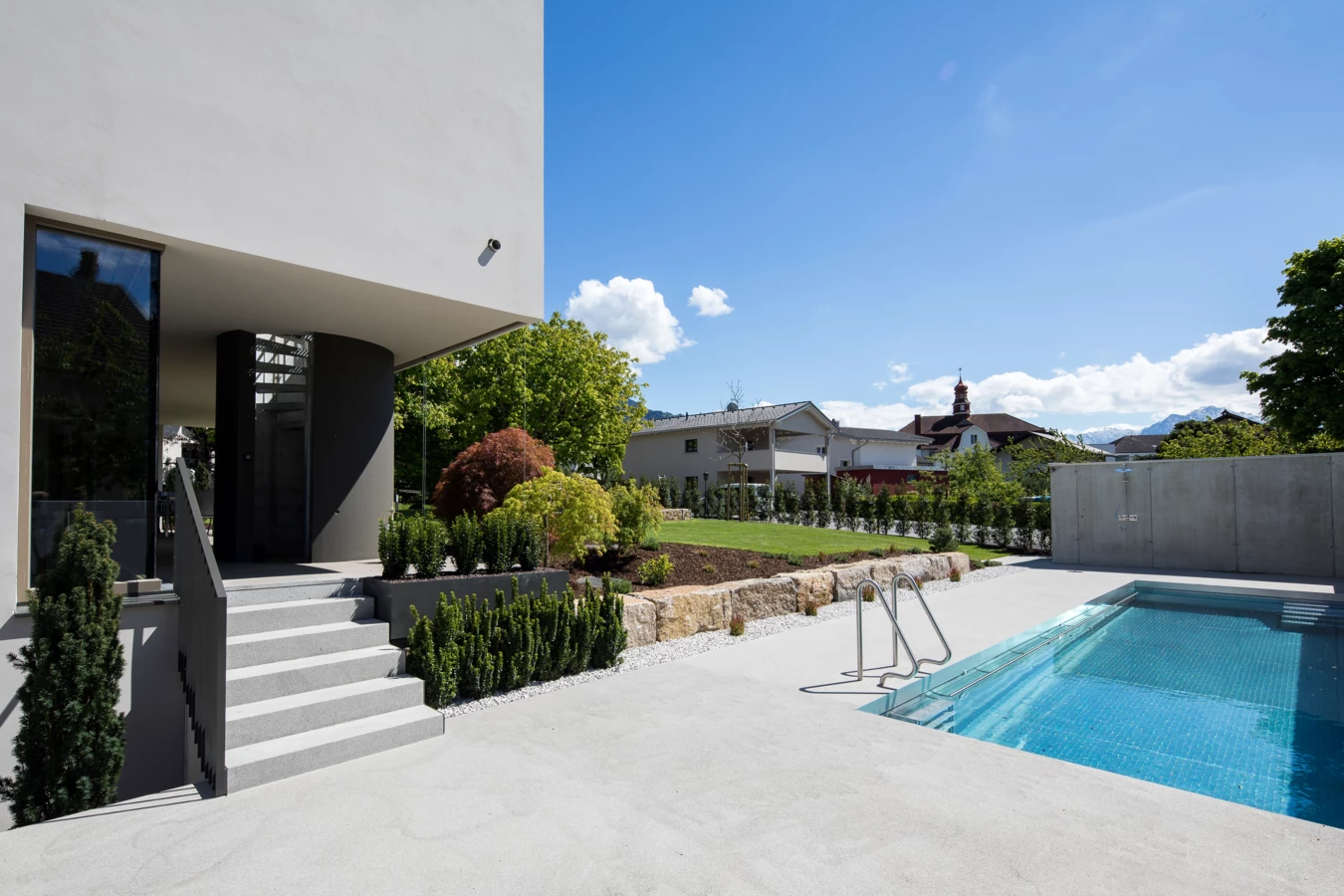 Questions?
Get in touch with us!
Contact now
Contact us for a personal consultation