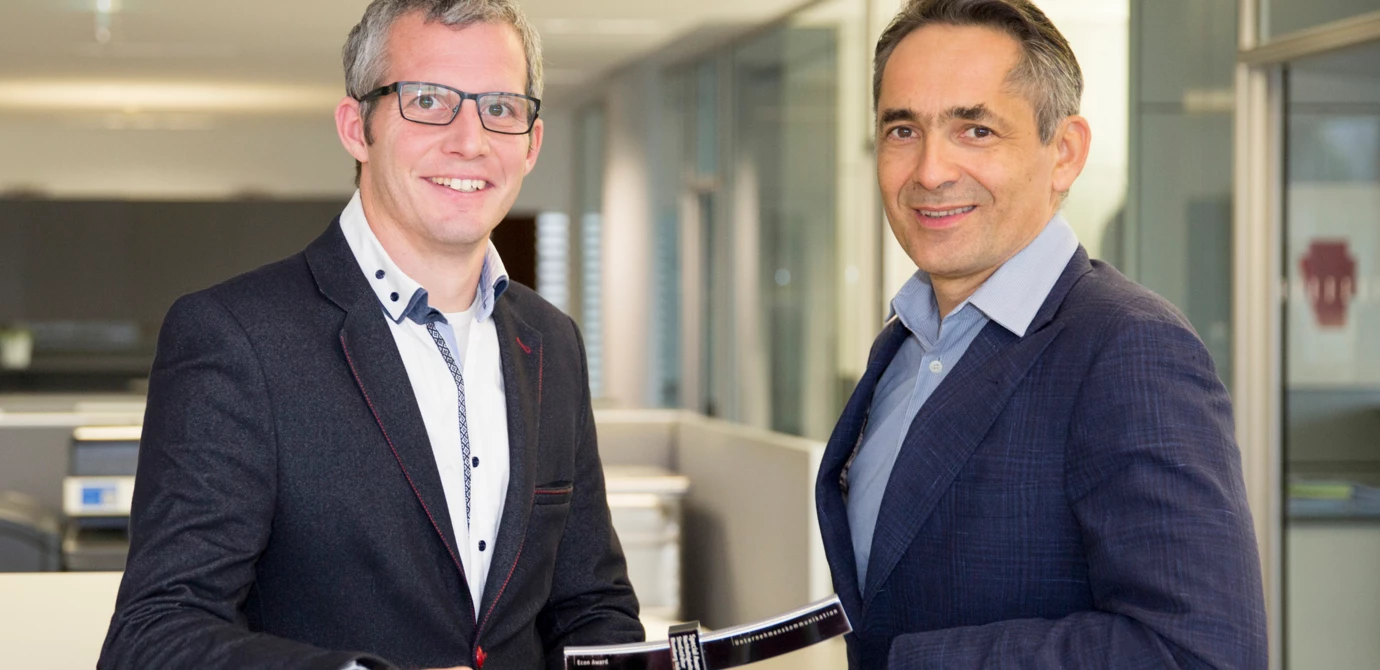 Econ Award 2017: The "SinnEntFalter" sustainability report from the Bregenz-based construction and railway technology firm has been honoured with a special award.
Bregenz/Berlin, 10 November 2017 – The Rhomberg Group has been presented with the Econ-Award 2017 for its "SinnEntFalter" sustainability report. The Bregenz-based construction and railway technology company received a special award in the "Sustainability/CSR Report" category in the competition for best corporate communications in the German-speaking region. The family-owned company steeped in tradition also received a nomination in the "Promotional Publication" category for its chronicle marking the company's 130-year anniversary in 2016. "These successes demonstrate that we also set standards outside of our core business," enthuses Managing Director Hubert Rhomberg.
The jury's explanation continued in a similar vein: "The ambitious sustainability report catches the eye with its extravagant format," explained jury member Andreas Severin at the award ceremony held at the Hotel Stadtbad Oderberger in Berlin. "The combination of the variety of topics, excellent preparation of the content and an appealing layout makes for a successful publication that should serve as an example. The consistent implementation of the basic idea of a newspaper format deserves special recognition." In addition to the sponsor of the category in which Rhomberg received the award, the panel comprised Klaus Rainer Kirchhoff from Kirchhoff Consult, Handelsblatt editor Catrin Bialek and Professor Christoph Moss.
Alongside this award, the Rhomberg representatives also took a nomination for their company chronicle "130 Jahre Blick nach vorne" [130 years of looking forward] back with them to Vorarlberg. The yearbook, which was developed and published in 2016 to mark the 130th anniversary of the company's founding and aimed primarily at Rhomberg employees, impressed in the "Promotional Publication" category: "The chronicle is an informative read that provides deep insight into the diverse history and special way of thinking of Rhomberg Holding," says the jury. Viennese brainbows informationsmanagement GmbH, which was responsible for the conception of the CSR report, and Dornbirn-based die3 Agentur für Werbung und Kommunikation GmbH, which was responsible for the implementation, creation, and graphics of the two printed works, were equally delighted.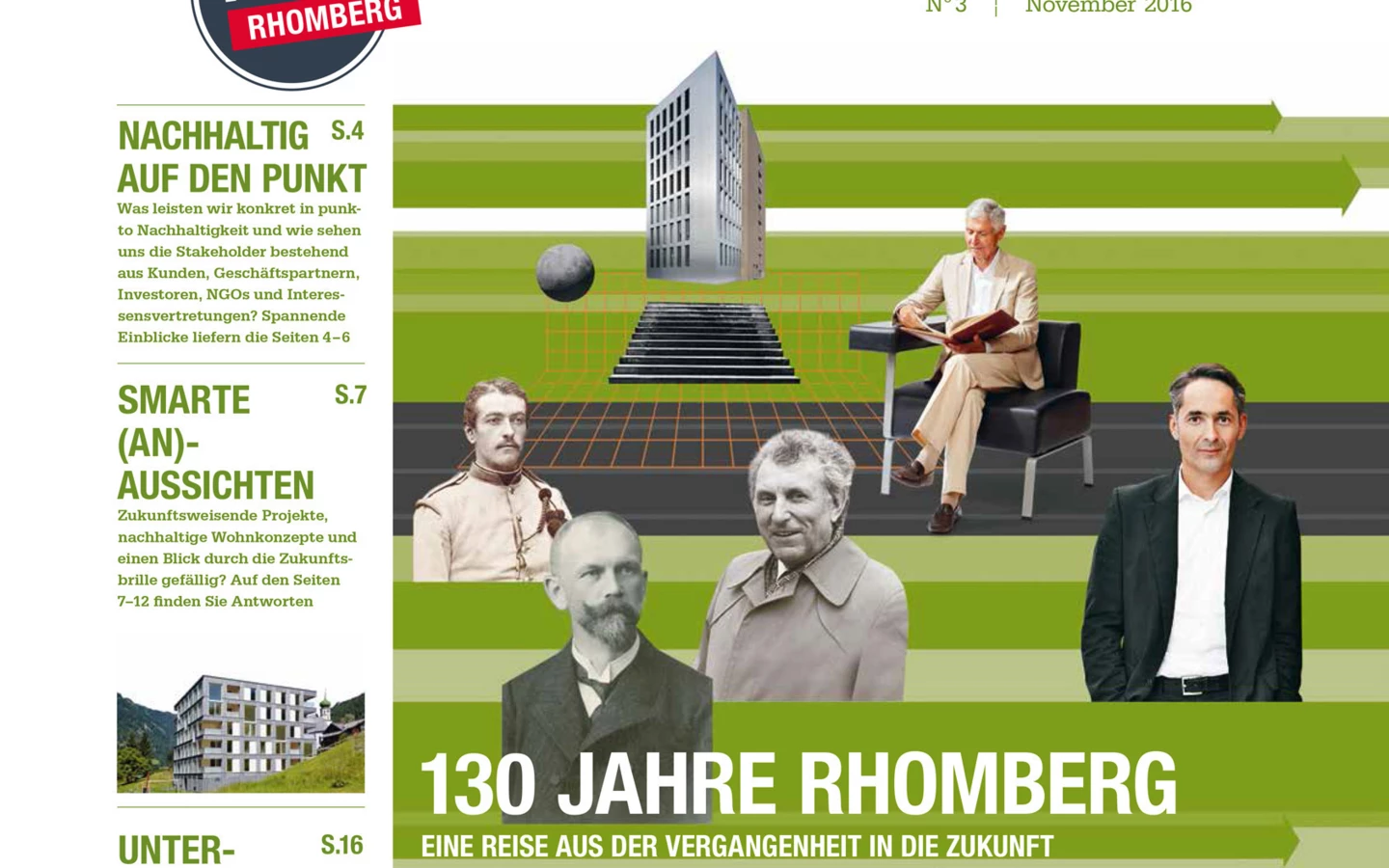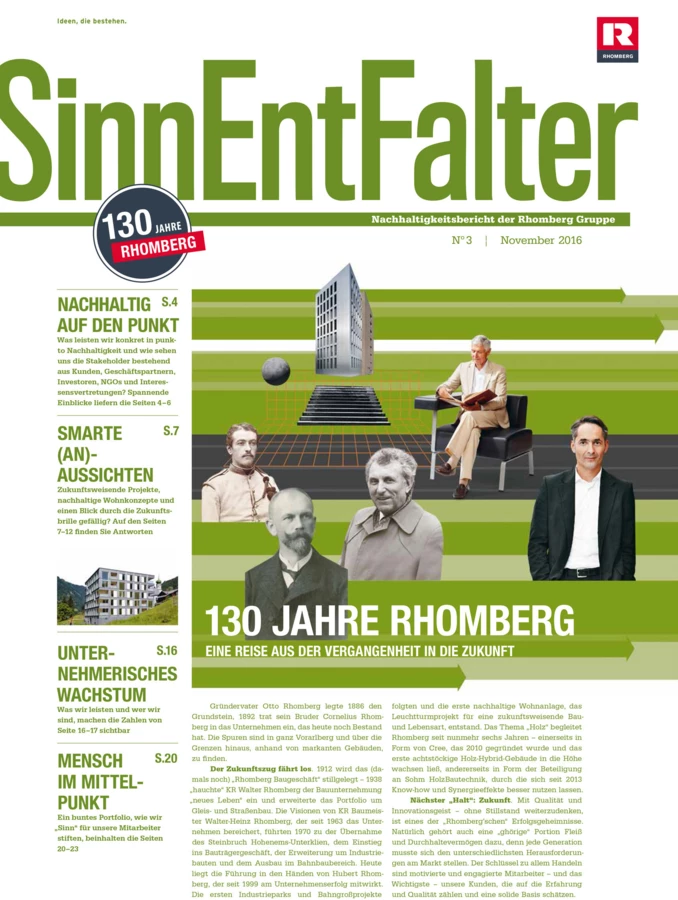 Winner with 28 pages: The Rhomberg Group´s "SinnEntFalter" was honoured in Berlin at the "Econ Megaphon Award 2018".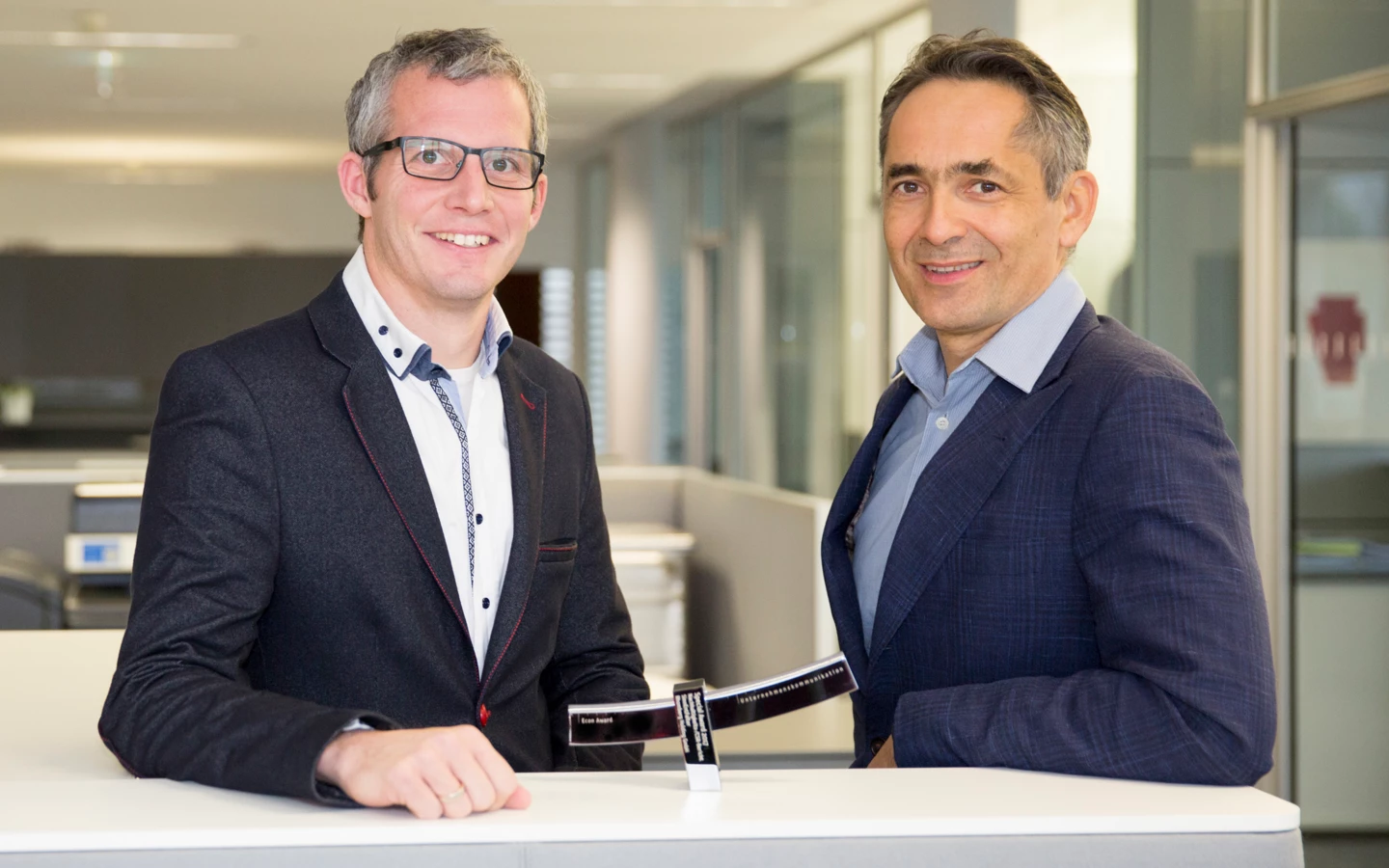 Hubert Rhomberg and Matthias Moosbrugger, Head of Marketing and Communication at the Rhomberg Group, with the Econ-Award.

Questions?
Get in touch with us!
Contact now
Contact person for press enquiries