Rhomberg Group well positioned for challenging times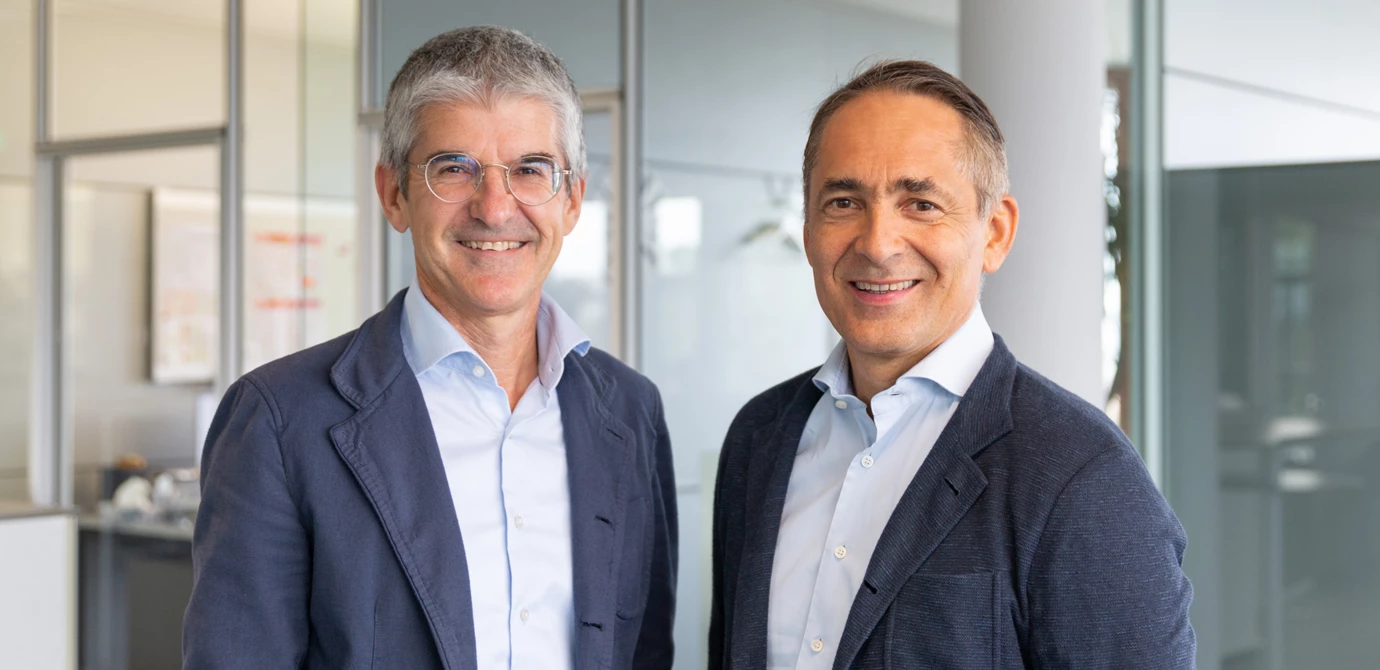 Both divisions, Construction and Rail Technology, with solid results - Solutions for affordable housing continue to gain importance - Rhomberg Sersa Rail Group expands into Scandinavia.
Bregenz, September 15, 2023 – After years of growth, the Rhomberg Group is facing demanding challenges. The balance sheet for the past financial year is admittedly positive, with an operating performance of 1.19 billion euros. And the number of employees also increased overall from 3,550 to around 3,800, mainly in the railroad division due to project-related factors. But while the rail division looks set to continue on its course, the outlook for construction has clouded over. "The classic construction business will be difficult, at least in the next two to three years," explains DI Bmst. Hubert Rhomberg, managing director of Rhomberg Holding. "In one place or another, we are already feeling a decline."
Classic construction business under heavy pressure - opportunities in system construction
Overall, however, thanks to the diverse organization with its different business units, the company is well positioned to steer through these difficult waters, he said. "The transformation from a construction company to a provider of construction technology, products and solutions has played a large part in this," says Rhomberg. "We have been working towards this consistently for years and are taking concrete steps and measures." With success. Rhomberg Bau has long been considered a competence partner when it comes to constructing and operating buildings in the most resource-conserving, climate-neutral and energy-efficient way possible.
A central role is played by system construction with wood, which offers a custom-fit solution for every requirement - for residential construction as well as for industry, hotels and commerce, for large-volume buildings or for renovations. "We continue to see opportunities for us in system construction, where we have also been increasingly relying on wood for years, in addition to our Goldbeck Rhomberg success story," says Hubert Rhomberg. Important puzzle pieces that combine with timber construction to form the big picture are, for example, serial refurbishment with the young joint venture Renowate or Rhomberg Energie as a provider of 360-degree energy solutions. This also includes services such as integral planning, which in the course of acquisition enables rapid digital conceptualization from the idea to production and assembly.
Shaping the future of construction digitally
"In order to optimize processes in the construction and real estate world, we are also constantly exploring the possibilities of digitalization," adds Rhomberg. In this way, state-of-the-art tools are being created for the areas of digital planning, digital project development and the "digital construction site". And in the process, synergies within the Group are also used: For example, the AI construction site container "Q-tainer" co-developed by RSRG creates the basis for a digital network on construction sites. And a construction process management system originally used in the railroad sector ensures smooth delivery of the timber construction modules. In addition, artificial intelligence is being experimented with in many places in the company. The "DataCon.AI" conference for AI in the construction industry, which was held for the first time last year, will be held in Vienna this year in cooperation with Strabag.
A year ago, Rhomberg Energie also started on the market as an innovation project with holistic energy concepts from a single source. The demand is good. Last April, capacities were increased by joining the Feldkirch-based company SolarImpuls, which specializes in the planning and installation of PV systems.
Despite deteriorating underlying conditions, the construction business developed positively in fiscal year 2022/23 thanks to a joint effort by all business units, achieving an operating performance of 520 million euros.
Proven solutions for affordable housing
With leaner processes and lower construction and maintenance costs, Rhomberg Bau creates a high level of general benefit, which is particularly strongly reflected in residential construction. This is because housing is increasingly coming into focus as a social issue. "The financial hurdles on the way to owning a home have increased massively," says Mag. Ernst Thurnher, Managing Director of Rhomberg Holding, referring to the rising inflation rate and the resulting reduced purchasing power, as well as stricter criteria for housing loans. "The continuing rise in prices is causing the demand for affordable housing to increase further." This poses additional challenges for the construction industry, in addition to high energy and raw material prices, supply bottlenecks and a shortage of skilled workers. What is urgently needed is an appropriate framework. This is a challenge for policymakers.
The responsibility to enable socially just housing has always been taken seriously at Rhomberg. "We do everything in our power to build housing that is both affordable and sustainable," emphasizes Thurnher. This is where timber system construction can play to its strengths, as the high degree of prefabrication saves time and costs. In addition, the expansion of renovation know-how is being driven forward in order to upgrade existing living space in a resource- and environmentally-friendly way.
Sustainable district center - active on the market
In close cooperation with non-profit building associations such as Alpenländische Gemeinnützige Wohnbaugesellschaft (AGW) and Wohnbauselbsthilfe, new standards have been and are being set in the creation of affordable housing. From Vandans to Fußach, affordable, comfortable apartments were built last year or corresponding construction projects were started. A showcase project, in which both AGW and Raiba Lustenau Immobilien are involved, is being built in Rheindorf in Lustenau. The new district center combines the highest standards, innovative timber construction, sustainability and social, affordable living. The eye-catcher is the eight-story timber hybrid building, which was completed in June 2023 after only two weeks of shell construction.
"The situation is difficult. Nevertheless, we currently have a number of major projects in preparation, in progress or recently successfully completed in all our markets," says Thurnher. Starting with our own residential projects in Dornbirn and the Funkhaus in Vienna to the "Halde Nord" residential quarter in Kempten, Germany, or a hotel and office building with the wood hybrid system from Cree Buildings at the St. Gallen-Altenrhein airfield.
Germany: responding to housing shortage and resource consumption
Rhomberg is also meeting the growing demand for affordable housing in southern Germany. To drive its activities forward, the traditional Bregenzerwald company Sohm HolzBautechnik acquired a majority stake in Gamper Holzbau, Bellenberg, in April 2023. "And WoodRocks has brought on board a strong partner in the form of the non-profit Hoffnungsträger Stiftung, based in Leonberg near Stuttgart, in order to increasingly create modern and, at the same time, affordable living space for local authorities and housing associations," says the managing director. Last December, the joint venture Renowate also completed the serial refurbishment of two residential complexes from the 1950s.
Rhomberg Vienna on the road to success
"With a strong increase in volume in Vienna, we are right on target," says Rhomberg, pleased with the performance in the past financial year in the federal capital. Further significant increases in staff and sales in the medium term are also the management team's declared goal. One focus of Rhomberg Vienna is on getting more out of living space, which is naturally in short supply in cities. The company offers a comprehensive range of services in the areas of conversion, refurbishment and redensification - including digital services. For example, property owners in Vienna can use the new online potential check to quickly and conveniently determine whether and how their property can be expanded.
Sustainable building in Switzerland
According to Thurnher, business in Switzerland has also developed encouragingly: "We are currently busy with several investor projects." In Zurich, a five-story building complex is being constructed for Swiss Prime Site Immobilien AG on the former site of the NZZ printing center. A neighborhood development with a total of 164 apartments is being built for another regular client.
Goldbeck Rhomberg is also intensifying its efforts on the Swiss market. The expert for system construction opened another office in Lucerne in April 2023 to be closer to the Central Switzerland market. Highlights in the past fiscal year, which saw sales of 330 million euros, included the handover of a logistics and office building in Embraport, the largest logistics hub in the Zurich region, to Züricher Freilager AG.
Gratifying development of the Rhomberg Sersa Rail Group
Rhomberg Sersa Rail Group (RSRG), in which Rhomberg and Swiss entrepreneur Konrad Schnyder each hold a 50 percent stake, increased its operating performance by 93 million euros to 667 million euros in the past fiscal year.
In April 2023, the expansion to the far north took place. From Copenhagen, RSRG will advance sustainable transport solutions and services in the Scandinavian region. "On the one hand, we are now handling ongoing projects, such as the M4 metro line to Sydhavnen in Copenhagen, via this company headquarters," Hubert Rhomberg informs. On the other hand, there are exciting new challenges ahead: "Together with the Danish rail construction company Aarsleff Rail, we bid for the construction of the electrified rail line in the Fehmarnbelt Tunnel and were shortlisted in the prequalification process." The contract, with an expected total value of around 200 million euros, is due to be awarded in early 2025.
A historic moment was the first run of a passenger train through the Koralm Tunnel on June 12 this year. RSRG's rail technology experts were also involved in closing this gap in the European transport network. "Together with our ARGE partner, we are responsible for the construction of 66 kilometers of slab track, the equipment in the tunnel, and the construction of the verges and peripheral paths," says Rhomberg. Commissioning of the world's sixth-longest rail tunnel is scheduled for December 2025. Already in operation since December 2022 is the Ulm-Wendlingen high-speed rail line, which was equipped with rail technology in a consortium with an Austrian partner. In a follow-up lot, RSRG and two ARGE partners have been building a total of 35 track kilometers of slab track between Stuttgart Airport and the Neckar River since spring 2022.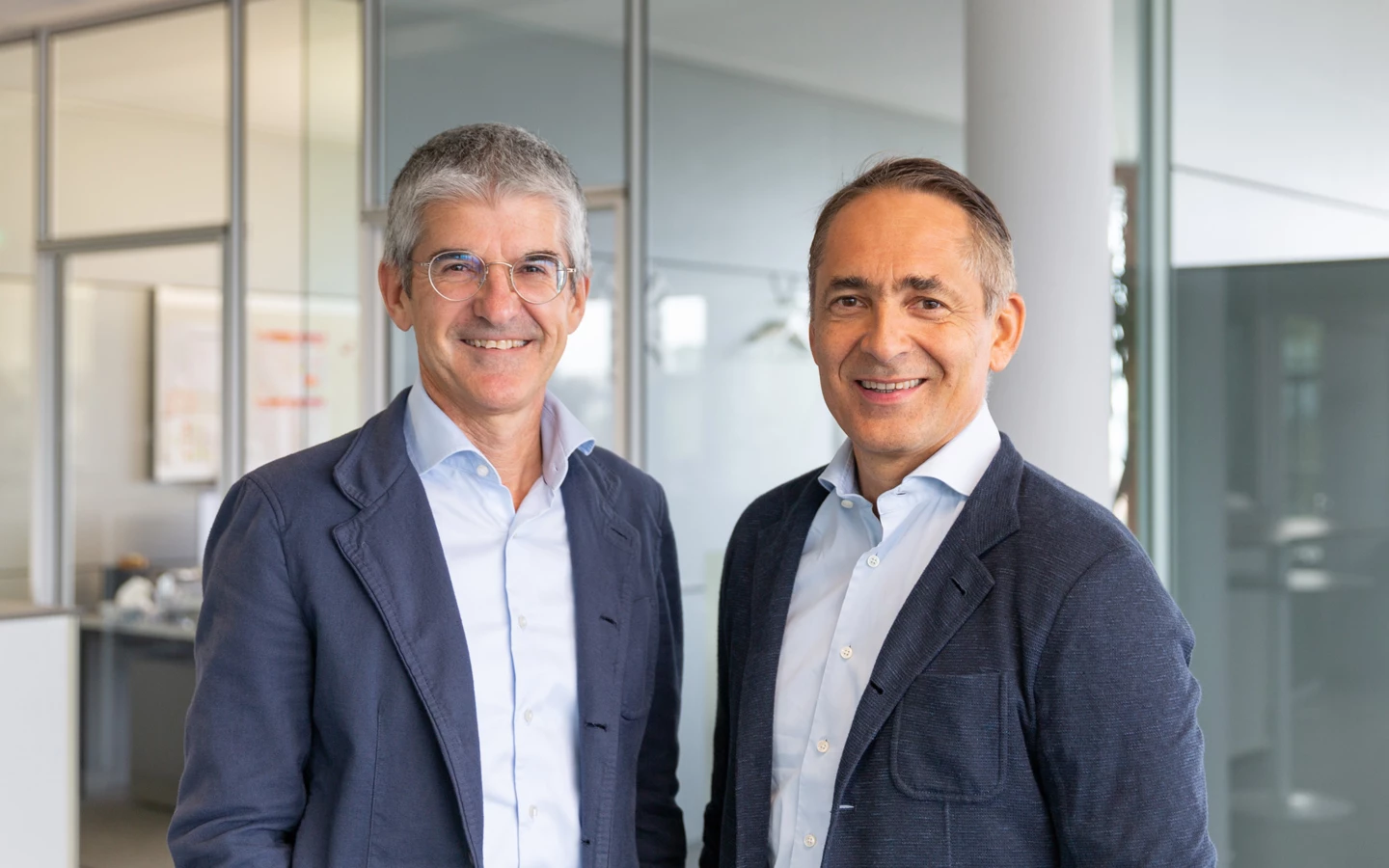 Questions?
Get in touch with us!
Contact now
Contact