Rhomberg honoured at the Econ-Megaphon-Award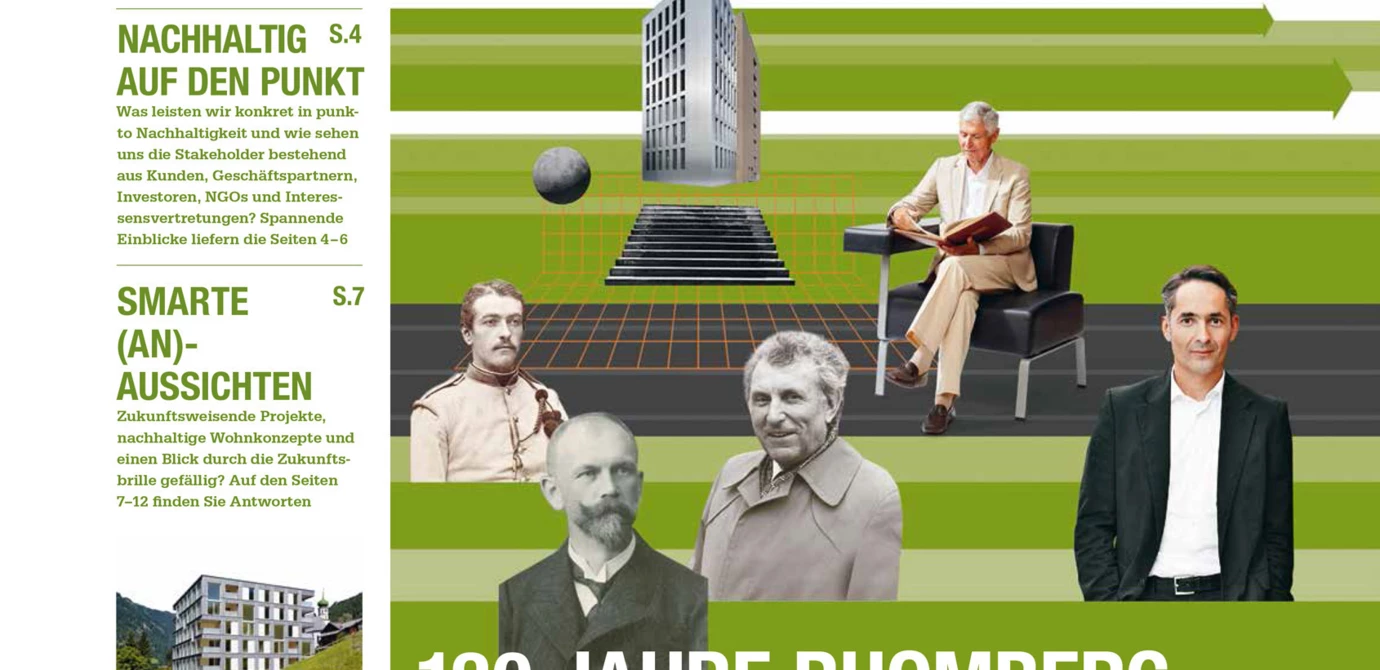 The construction- and rail specialist´s sustainability report is sector winner.
Bregenz/Berlin, 2nd of February 2018 – The Rhomberg Group and its creative agency "die3" from Dornbirn have been honoured as the sector winner construction at the Econ Megaphon Award 2018. The Vorarlberger business pocketed the award for the sustainability report "SinnEntFalter". Additionally, the image- and personnel ads as well as the customer magazine "New dimensions" were also shortlisted at the creative competition.

Next to an extravagant newspaper format, the Rhomberg contribution convinced the judges with their consistent implementation of the "sense-expression" in form, graphics and content. According to the judges, the publication is a method of communication that represents the construction industry convincing and current in comparison with the economic sectors.

The "Econ Megaphon Award" has evolved in the past year from the renowned "Jahrbuch der Werbung" and creates a platform for the most important developments and campaigns. Not only new creative ideas and styles, but firstly the successful, innovative concepts for all possible forms of communication in advertisement matter here. In 2018, a total of 303 contributions were submitted. 194 of those were incorporated, 115 made it onto the judge's shortlist. The respective agencies handed in the submissions.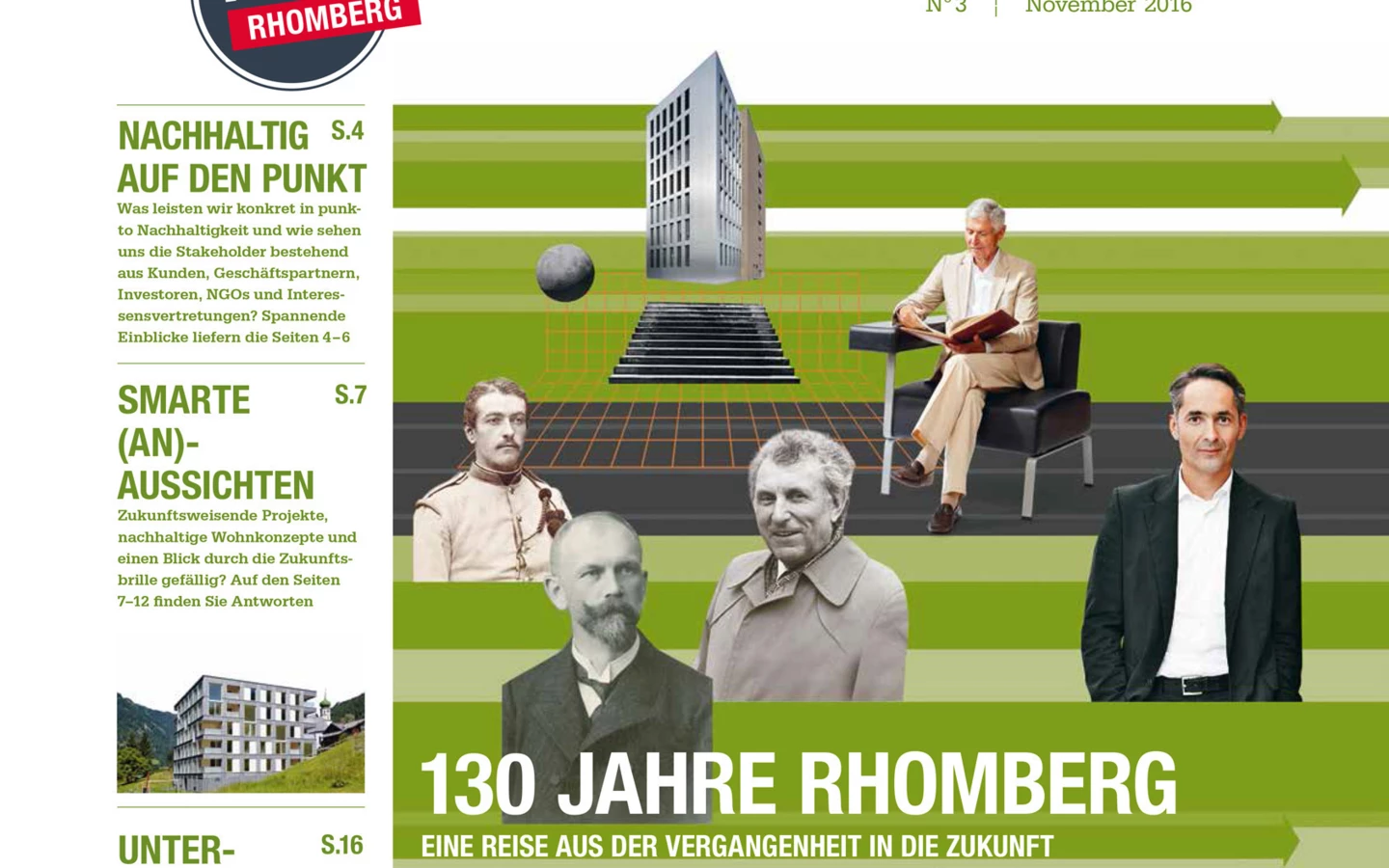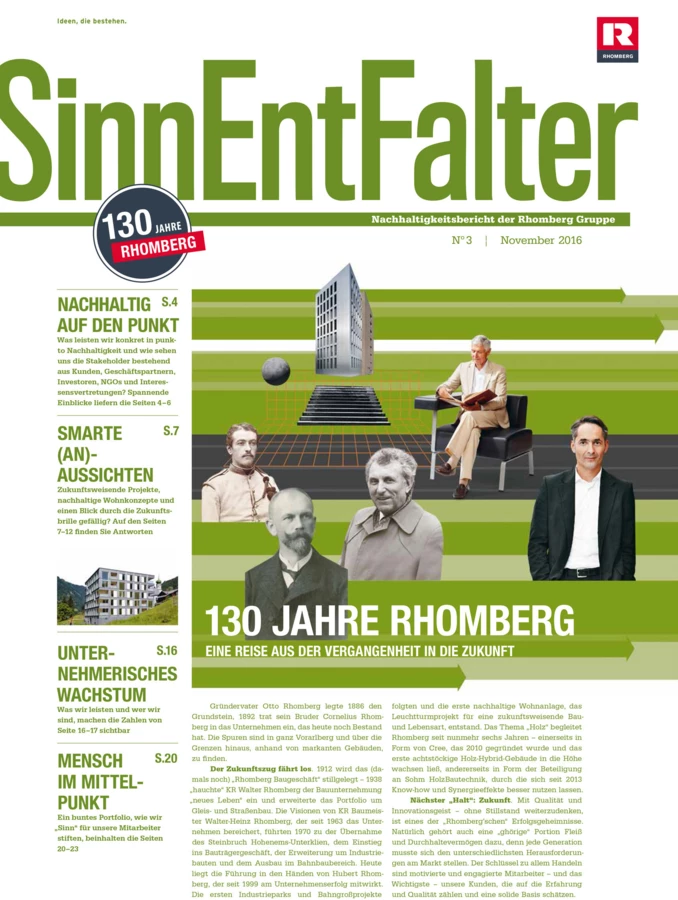 Winner with 28 pages: The Rhomberg Group´s "SinnEntFalter" was honoured in Berlin at the "Econ Megaphon Award 2018".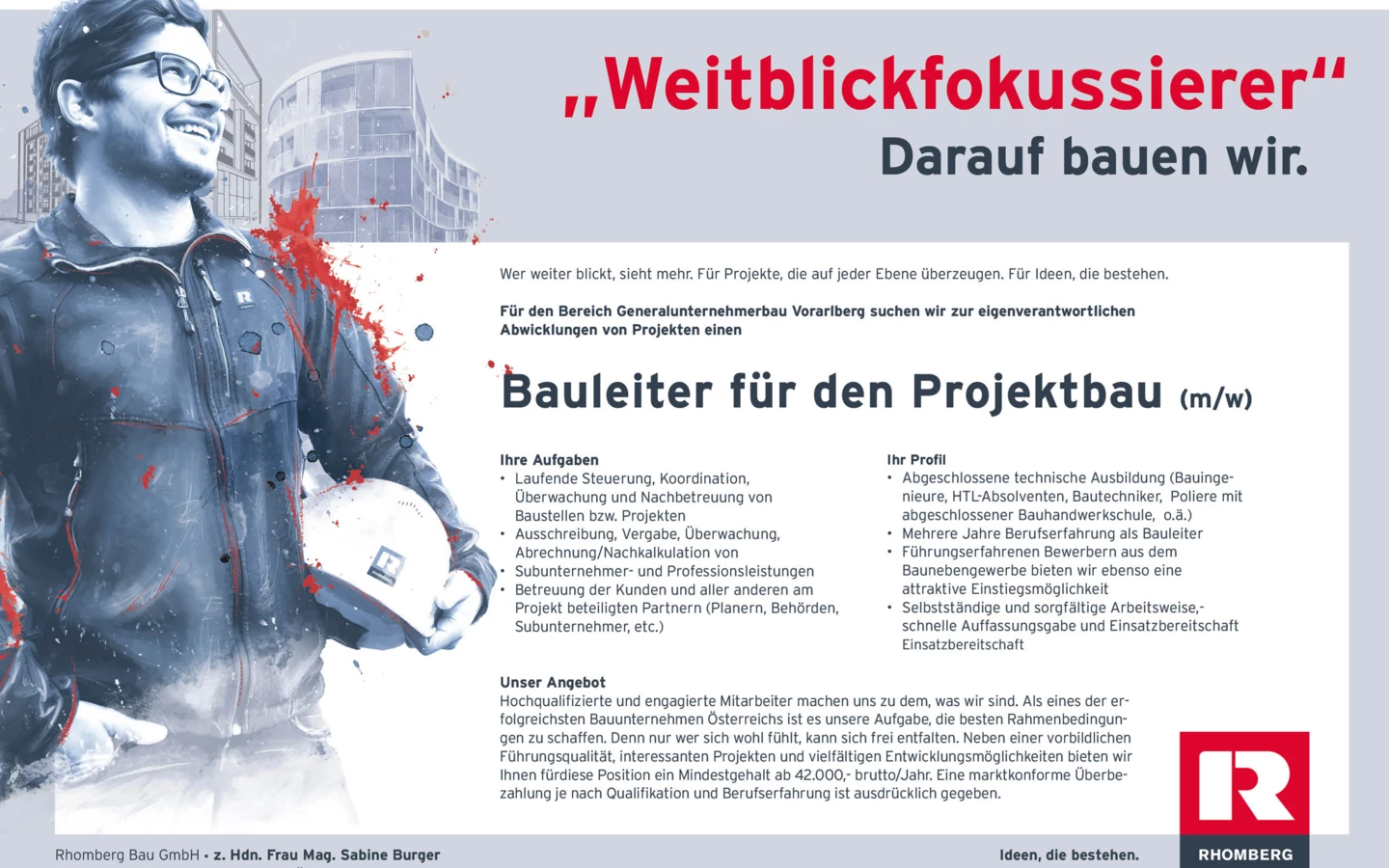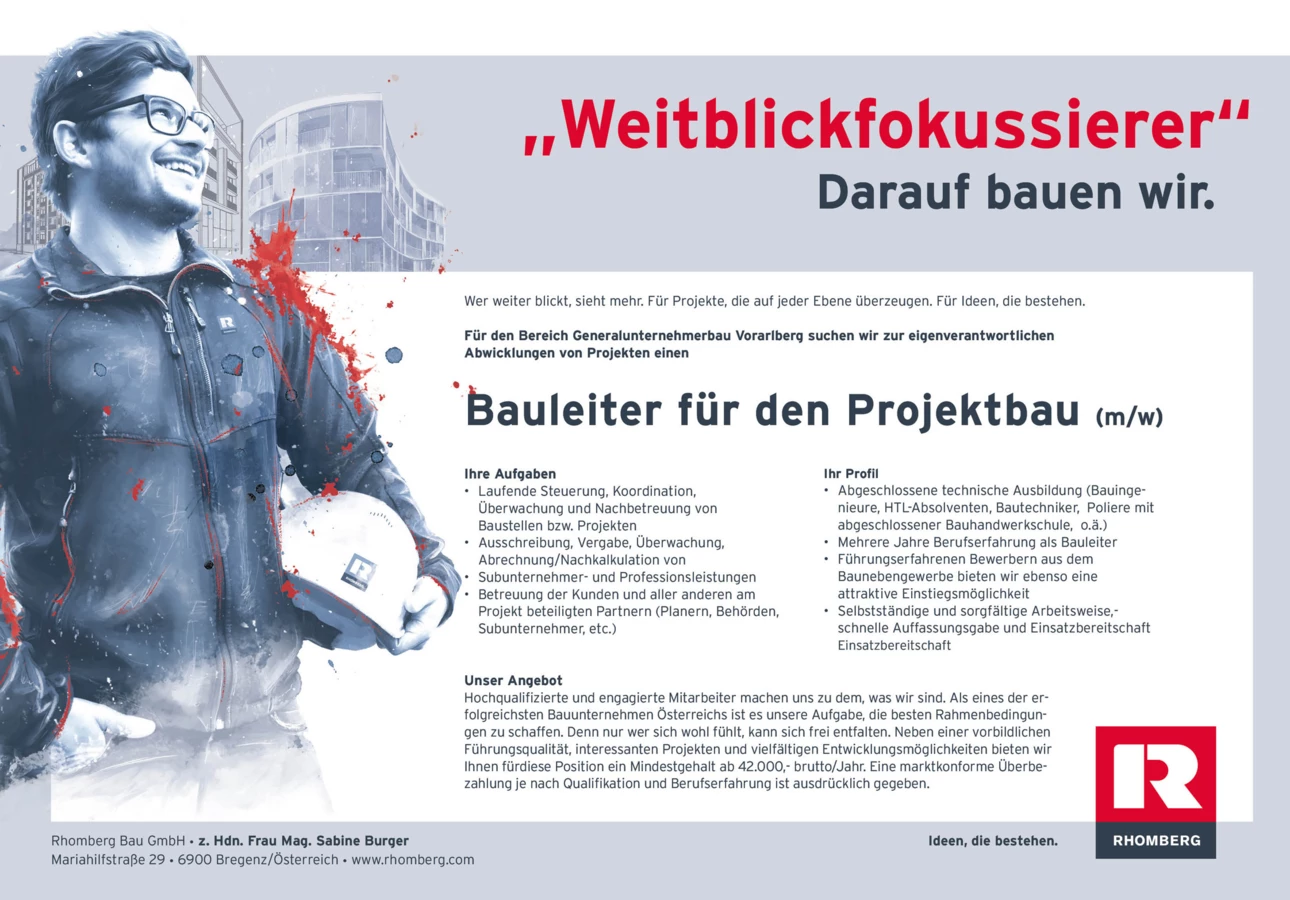 On the Shortlist: One sujet of the personnel ads

Questions?
Get in touch with us!
Contact now
Contact person for press enquiries