Just like the entire Rhomberg Group, Rhomberg Bau GmbH has achieved a great deal and left its mark in the form of stunning buildings throughout Vorarlberg and the rest of the world.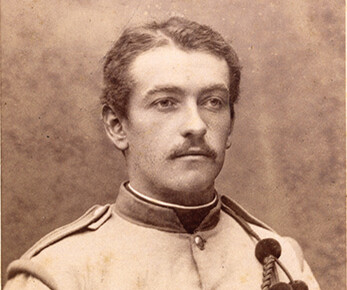 130 years in review
1886
Founding of Rhomberg Baugeschäft by Otto Rhomberg in Bregenz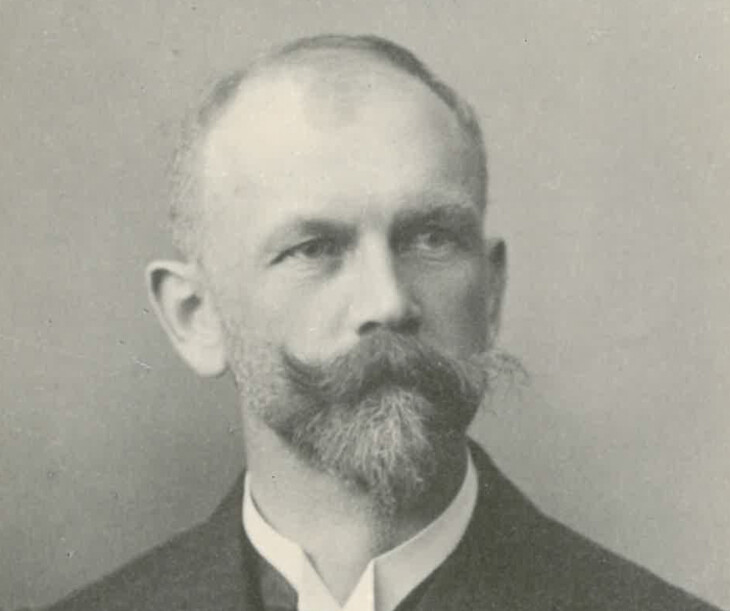 1892
Cornelius Rhomberg joins the company

Otto's brother Cornelius joins the company and manages it successfully until his death in 1912.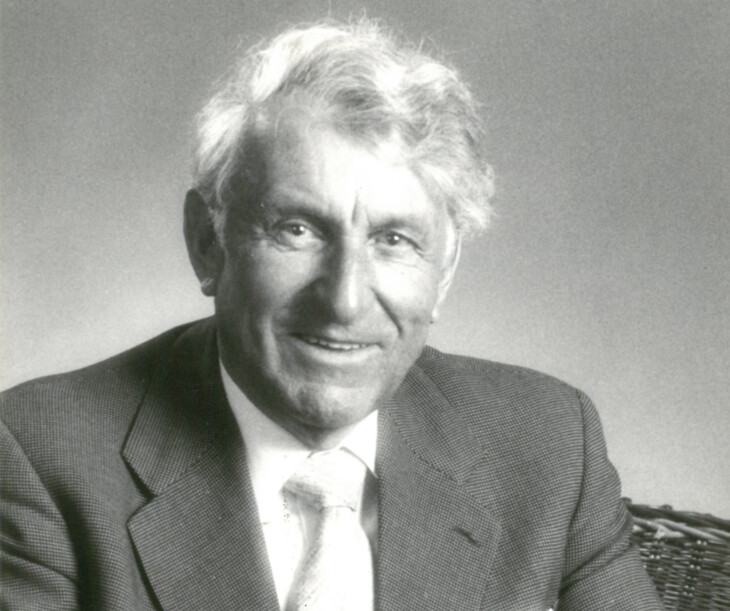 1938
Walter Rhomberg sets a new milestone and establishes the present-day company, Rhomberg Bau.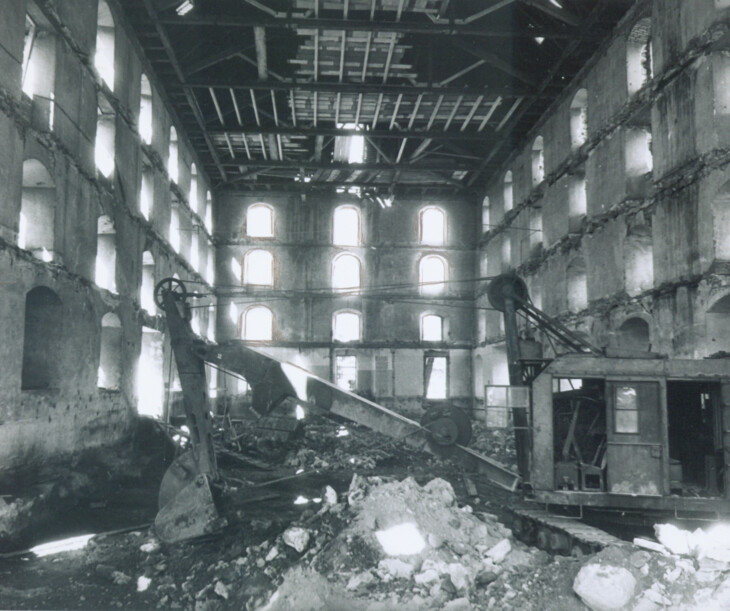 1950 – 1970
The company experiences constant growth and constructs significant buildings such as the Kornmarkt Theatre, the Bregenz Festival Theatre and Kunsthaus Bregenz art museum. Entry into the railway and road construction business.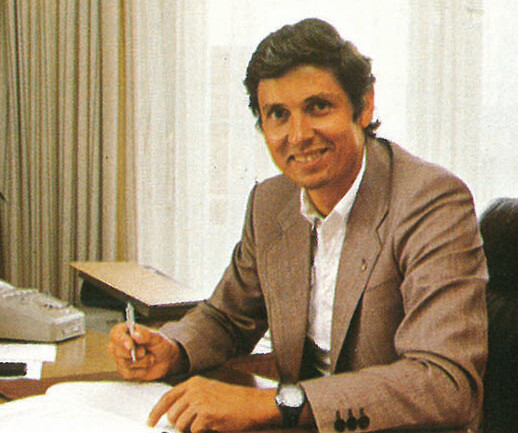 1963
Walter-Heinz Rhomberg joins the company and manages its operations from 1972 to 2002, before moving to the Executive Board of Rhomberg Holding.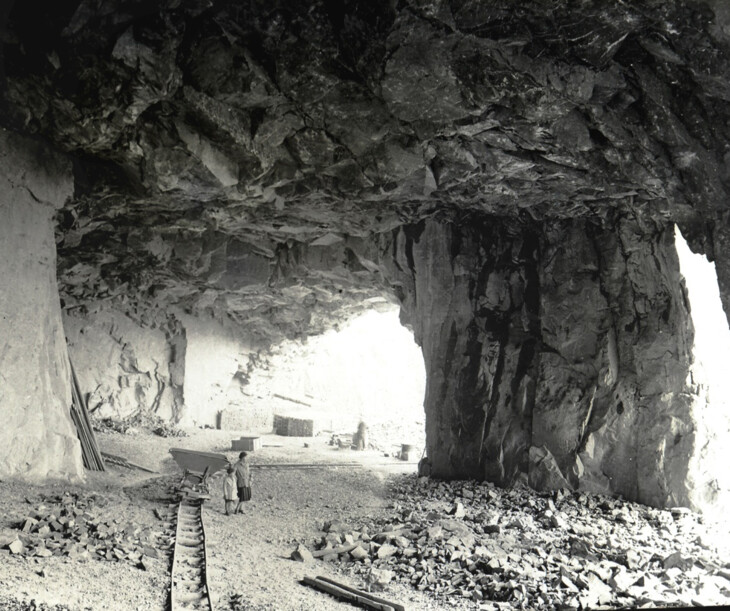 1970
Acquisition of the Unterklien quarry in Dornbirn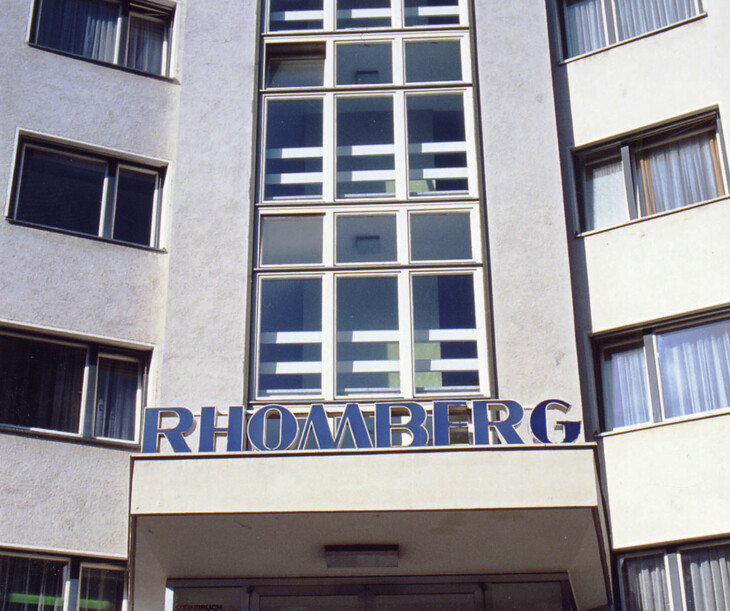 1970 – 1990
Significant expansion of the company

Acquisition of shares in and subsequent complete acquisition of Bahnbau Wels GmbH, founding of Express Beton GmbH & Co KG and MIGU Asphaltbau GmbH (subsidiary in Switzerland), entry into the property development business.

Important projects include the Tivoli Stadium in Innsbruck, various industrial structures and the construction of the A14 Rhine Valley motorway.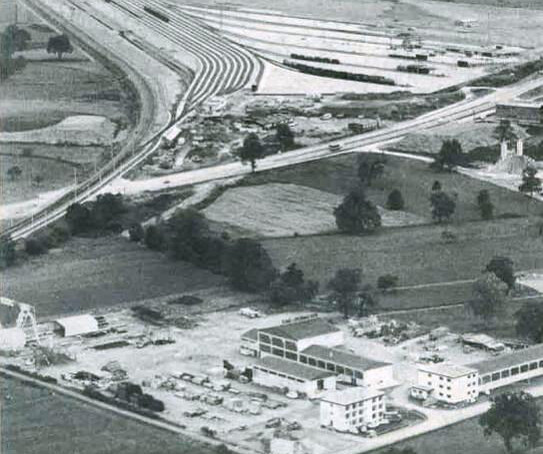 1971 – 1980
Wolfurt freight terminal

Track and ballast work for the major project involving the construction of the Wolfurt freight terminal as part of a consortium.
1972
Walter-Heinz Rhomberg becomes the sole managing director.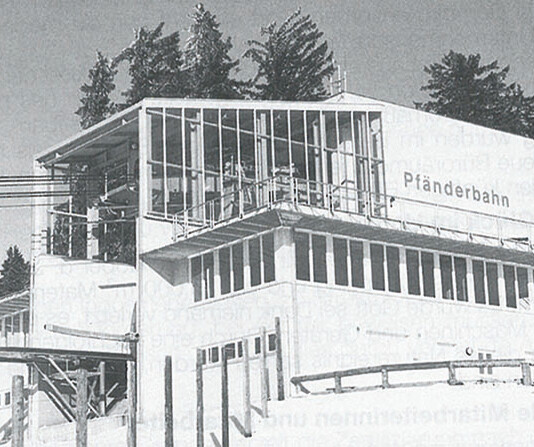 1995
Major construction project on the Pfänderbahn cable car in Bregenz. Two support foundations were installed, as well as underpinning, anchoring, wall reinforcements and extensions.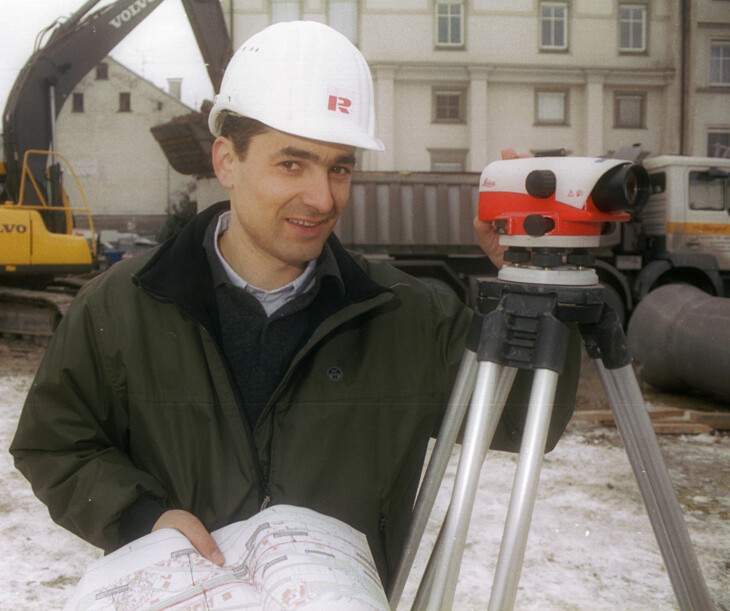 1999
Hubert Rhomberg joins the company.
2001
Goldbeck Rhomberg GmbH is founded with the help of Walter-Heinz Rhomberg.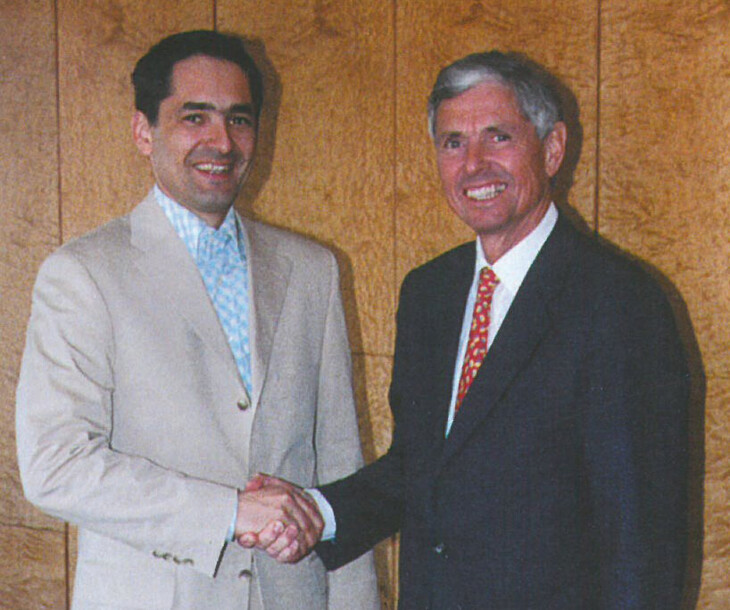 2002
New management

Hubert Rhomberg takes over the running of the business.

Expansion of the railway technology sector – on a national and international scale.

Important projects included the construction of the ballastless track on the Wolfgraben and Arlberg Tunnel lines as well as the Cologne–Frankfurt high-speed rail (ICE) route, railway technology in the Löschberg Tunnel and the Mattstetten–Rothrist new line.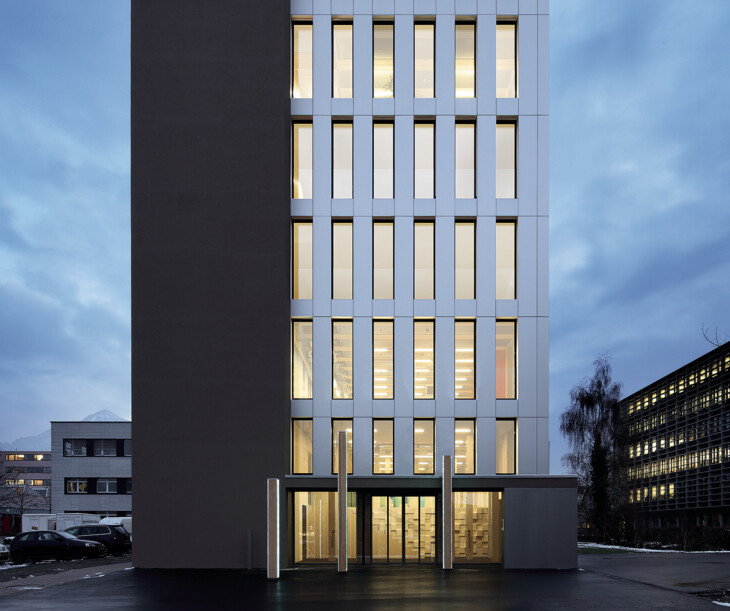 2010
Construction of the LifeCycle Towers in Dornbirn, Vorarlberg.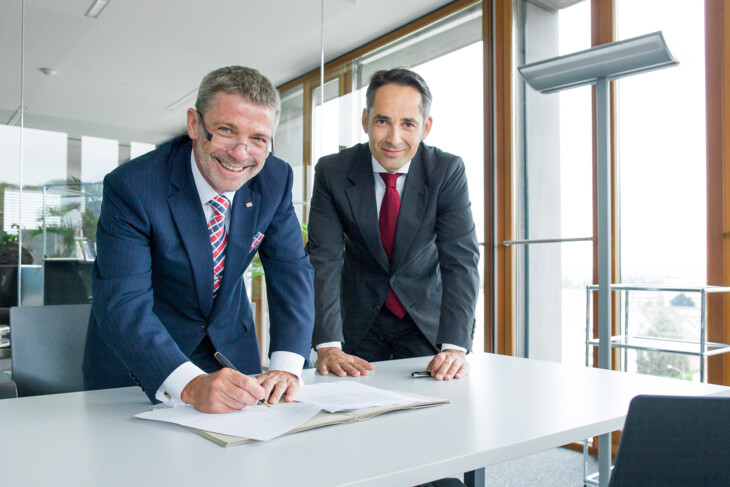 2012
Merger with the Sersa Group to form the Rhomberg Sersa Rail Group.
2013
Start-ups, shareholdings and acquisitions

Rhomberg Bau Germany; acquisition of shares in Sohm HolzBautechnik in Alberschwende; acquisition of Universale Bau GmbH
2014
Acquisition of individual business units from Balfour Beatty in Germany and Austria.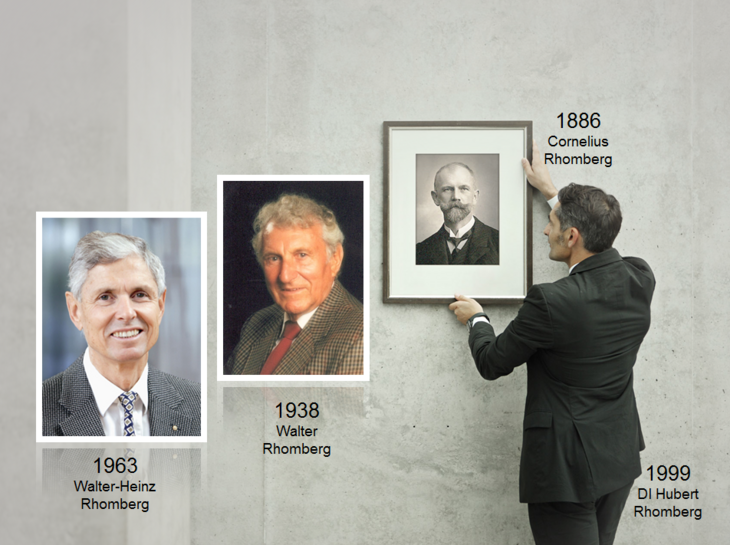 2016
The company celebrates its 130-year anniversary.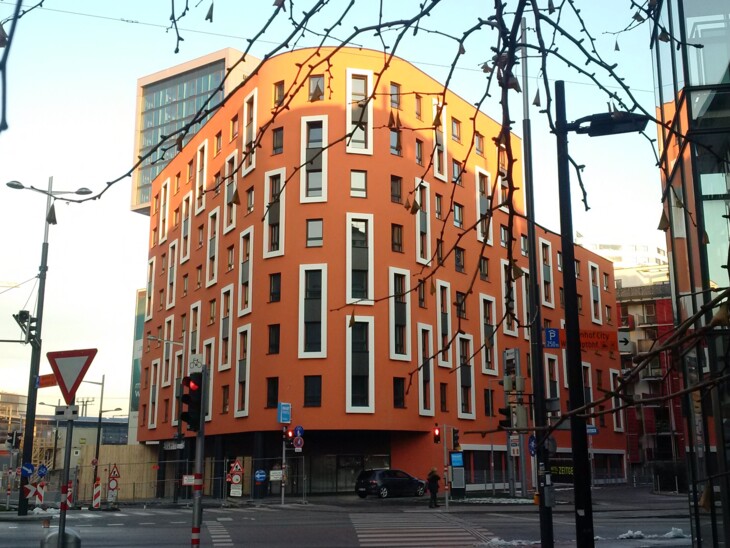 2017
Milestones include the construction of the Serviced Apartments SMART ments business Vienna main station, the completion of the residential project Atrium Wohnen in Kempten (DE) and the housing development FLOW in Wädenswil (CH) as well as the start of the timber-housing campaign in Vorarlberg.