Hi, I´m Florian – Welcome to my Staff Profile.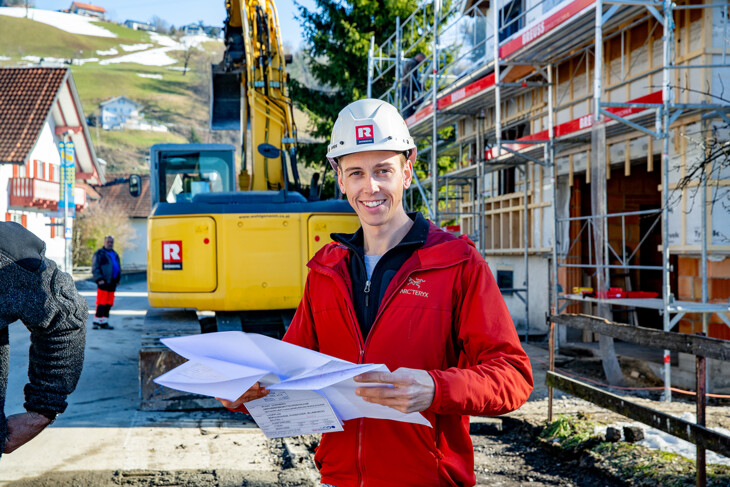 About my work at Rhomberg
I have been working at Rhomberg for almost three years now. I started off as a technician, but now work as a site manager in the civil engineering area.
After graduating from Technical College for Civil Engineering (HTL), I took my first steps in this profession at an engineering office. After two years of practice, the road took me to Rhomberg.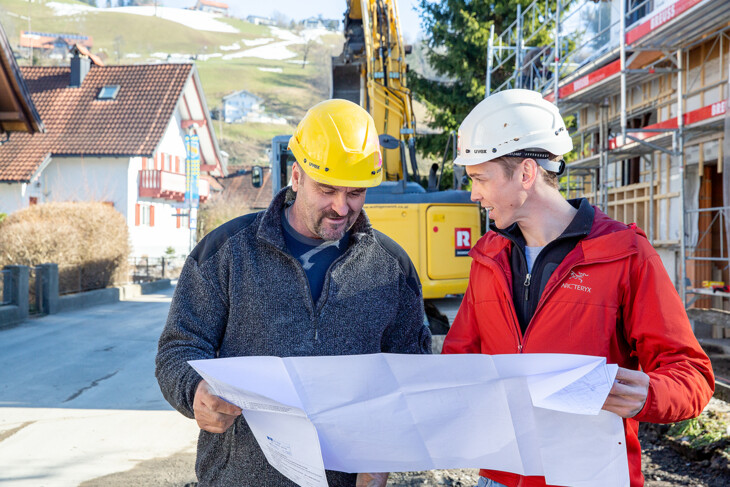 I started at Rhomberg as a technician. But with some smaller construction sites I was able to grow into the role of a construction site manager. By now I am responsible for the entire implementation of civil engineering projects and lead the technical staff on the construction sites. A task that on the one hand requires a sense of responsibility and on the other also requires instinct, as communication with the client's representatives, the authorities and professionals needs to be conducted very carefully.
On the construction site, I organise the technical and economic handling of construction projects from start to finish and have a strong team at my side, on which I can always rely on. This makes my job a real pleasure!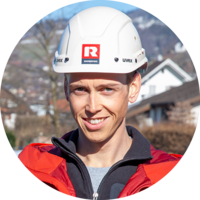 I am an Ideas-Realiser, because I always try to find practicable solutions for small but also bigger challenges. However, this is only possible if I change my point of view, look at things from a different angle and also look outside the box.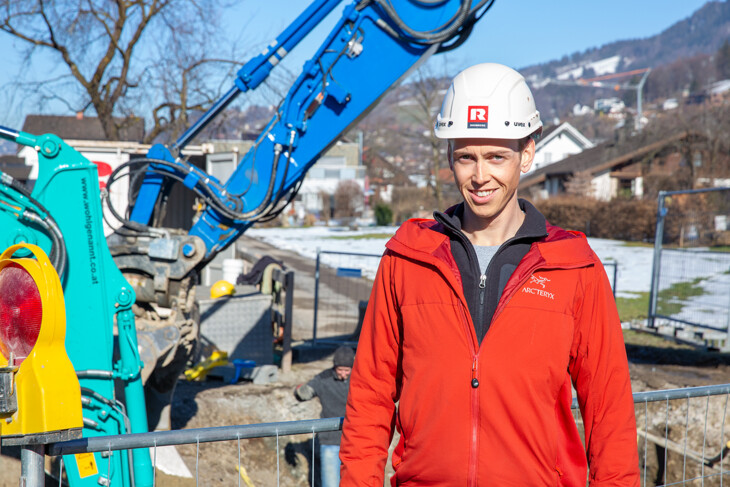 What else?
I' d actually have enough sport on the construction site (laughs), but I still like to go into the mountains for climbing, mountaineering and ski mountaineering. On a personal level too, I sometimes change perspective and take to the air: I leave everyday life with my paraglider and am as free as a bird.