It's early in the morning, it smells of engine oil and tyre rubber. We´re in front of the big gates of the Rhomberg workshop in the quarry and manager Helmut Bernard welcomes us warmly. Helmut has been one of the company's jack-of-all-trades for years. For more than 15 years he has been part of the Rhomberg Bau Group and a real stroke of luck for our company. "The job description at the time contained 60% workshop work and 40% office work. In actual fact, the ratio is 80% to 80%," jokes Helmut. We were allowed to accompany him for a day among the bulldozer, VW Golf and 40-ton trucks.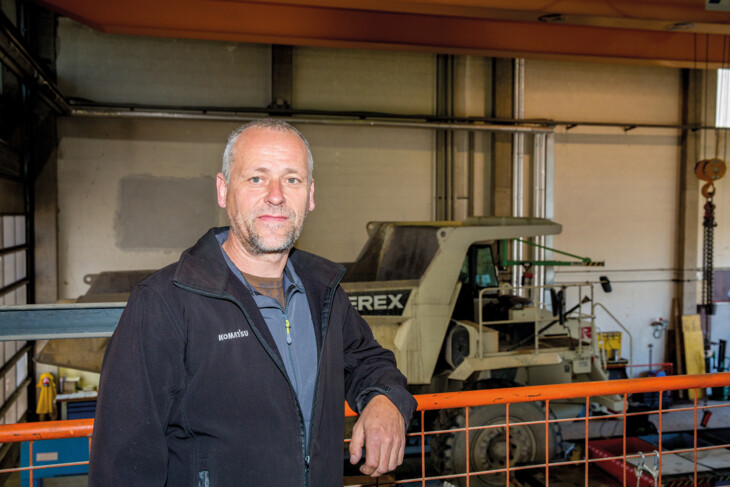 About him:
Name: Helmut Bernard
Occupation: Workshop Manager
Has been at Rhomberg since: June 2000
Hobbies: old vehicles, skiing, mountains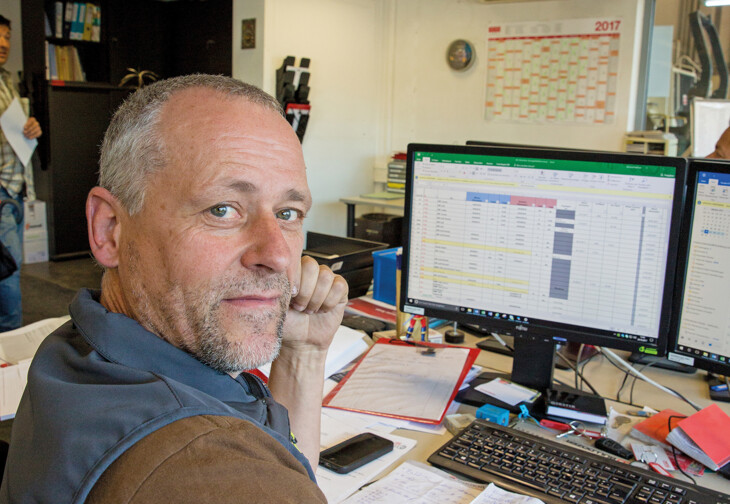 Dear diary ...
All contracts, parts, assembly times, booking notifications and other documentation are recorded in the "Betriebsdatenservice (BDS) Baupaket V5" program. An indispensable helper in the day-to-day work.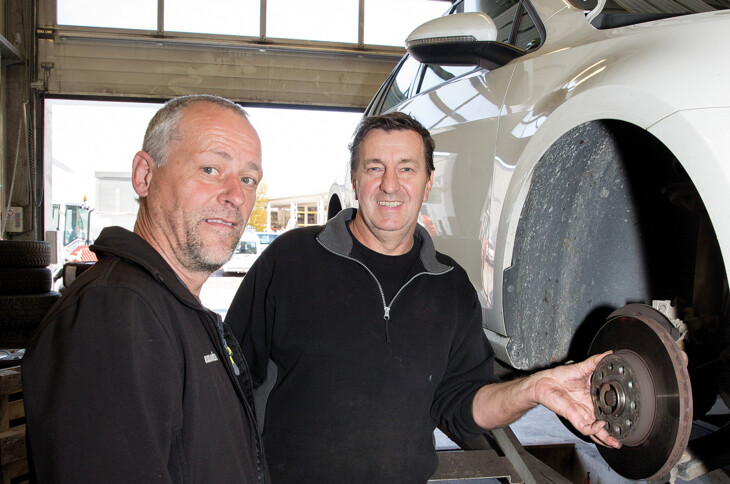 One-stop-shop
In addition to the usual service, it can also happen that wearing parts such as brake discs, brake shoes or windscreen wiper blades have to be replaced. No problem for Franz and the other experts in the workshop!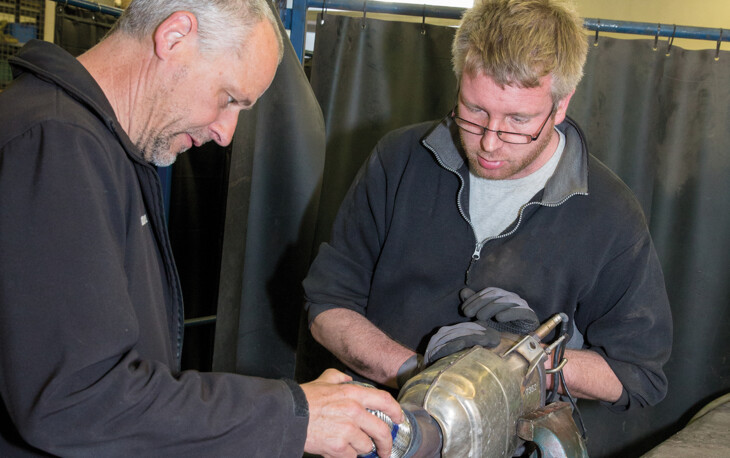 Sweaty work
Helmut inspects a damaged exhaust. Here, his years of experience and his assessment for Rolf are worth their weight in gold. In the present case, a spare part has to be re-welded. But there are also a lot of curiosities in Helmut´s everyday life. "Once we had a Unimog here in our workshop that wouldn't start. We tried everything we could, but unfortunately without success. In the following week, a Mercedes dealer came, inserted the ignition key, turned it and drove off with the car without any problems."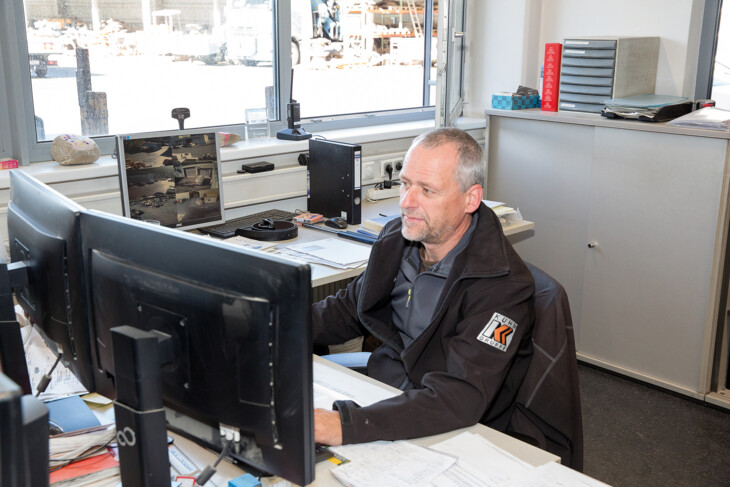 More than a job
Helmut´s duties couldn't be more varied. Would you like a small excerpt? Here you go:
Staff management; scheduling; order acceptance and processing; picking up vehicles from/to the dealer; organising tank cards; letting vehicles refuel; coordination with dealers regarding registration and number plates; requesting leasing contracts; full vehicle and machine documentation; tyre changes; registration; equipping vehicles (with safety vests, environmental stickers, vignettes); exchange of existing vehicles; acceptance of quotations; negotiation of prices; ordering spare parts, maintenance of spare parts and tyre stocks; coordination of assembly and dismantling of construction cranes, coordination of repairs of machines, commercial vehicles and buses; vehicle repairs and maintenance; vehicle inspections; notification of damage; coordination with contractual and insurance partners as well as colleagues and subcontractors; and much more.
And of course, always an open ear (and above all a cool head) in emergencies.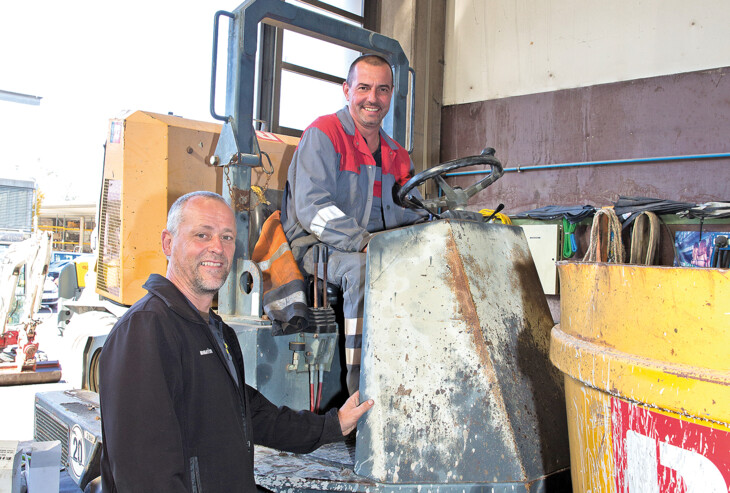 Varied fleet
The fleet comprises over 250 vehicles (Rhomberg Bau Austria, Switzerland, Recycling, Quarry, Migu). Helmut has a driving licence for all classes and can therefore drive ( almost ) anything from excavators, platform trucks, sprinters, buses, cars and trucks to "40-ton trucks".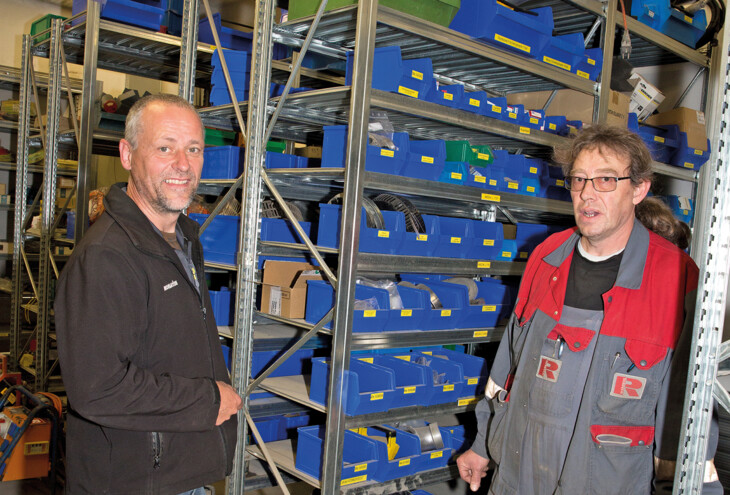 A tidy house, a tidy mind
When Helmut started with us, the stock was a colourful mixture and all articles - currently around 10,000 - were not documented. The annual inventory therefore took days and was at the expense of the weekend. In the meantime, it is completed in much less time than before. Also in the picture the man for the warehouse, Anton.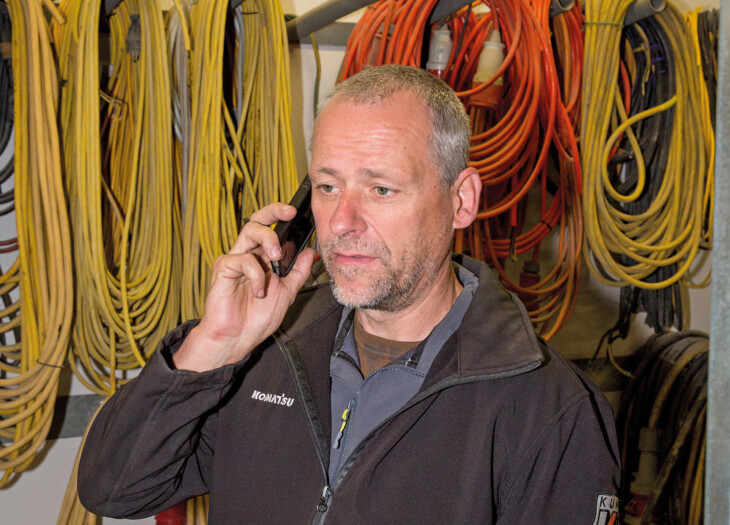 An Emergency at a Screening Machine
Another one of those emergencies: The machine in the quarry is at a standstill. Here, too, Helmut's know-how is in demand. After an inspection, he considers whether the repair can be carried out by himself or by an expert third party. Our discussions are interrupted several times during the course of the day. Helmut is always available!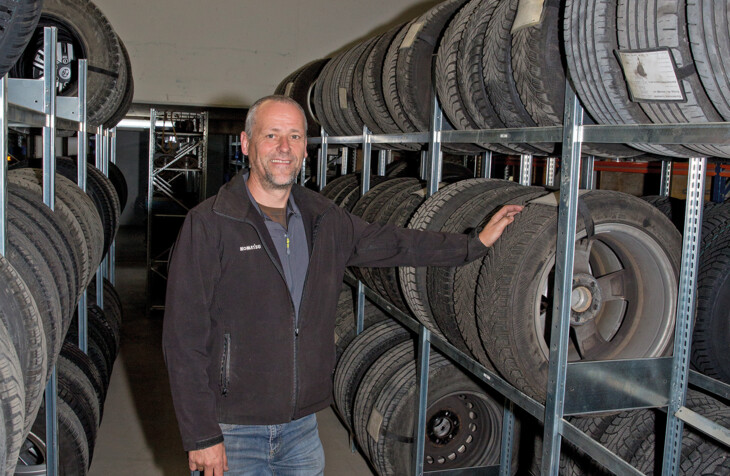 The Lord of the rings
As soon as the service checks take place in spring and autumn, not only the tyres get changed, but the vehicles are also serviced and, for example, the engine oil, cooling and splash water levels are checked. Helmut and his team have two large warehouses at their disposal for the storage of hundreds of tyres.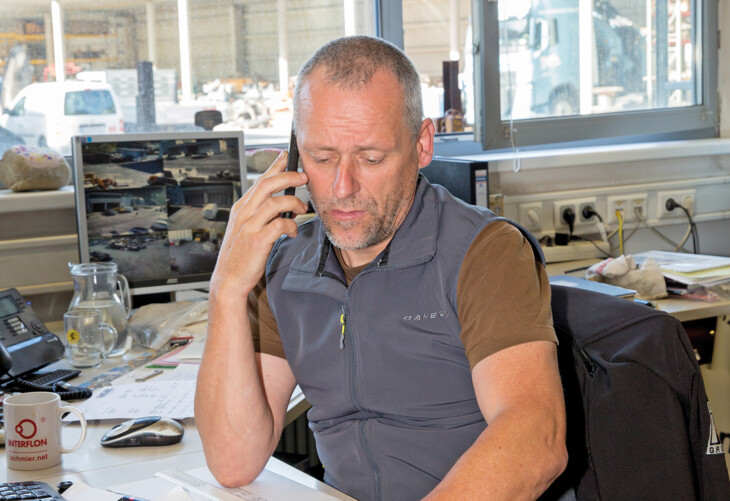 Hot wire
From early in the morning until after 5 p.m., Helmut receives over 100 calls on an ordinary day with enquiries, requests and emergencies. A high degree of flexibility and organisational talent is required for Helmut's job. At the moment he is on the phone for the Rhomberg Oktoberfest in front of the office building in Bregenz - his last call for today.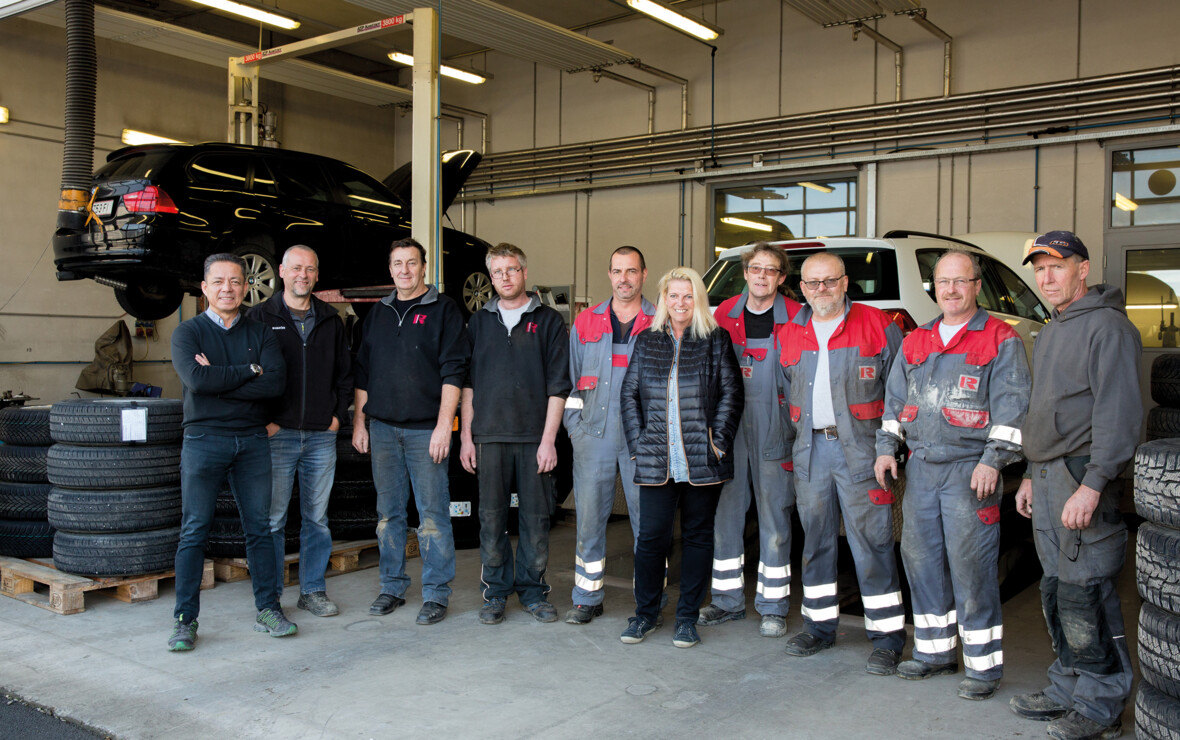 Our powerful workshop team.