Rhomberg restructures the management of the construction group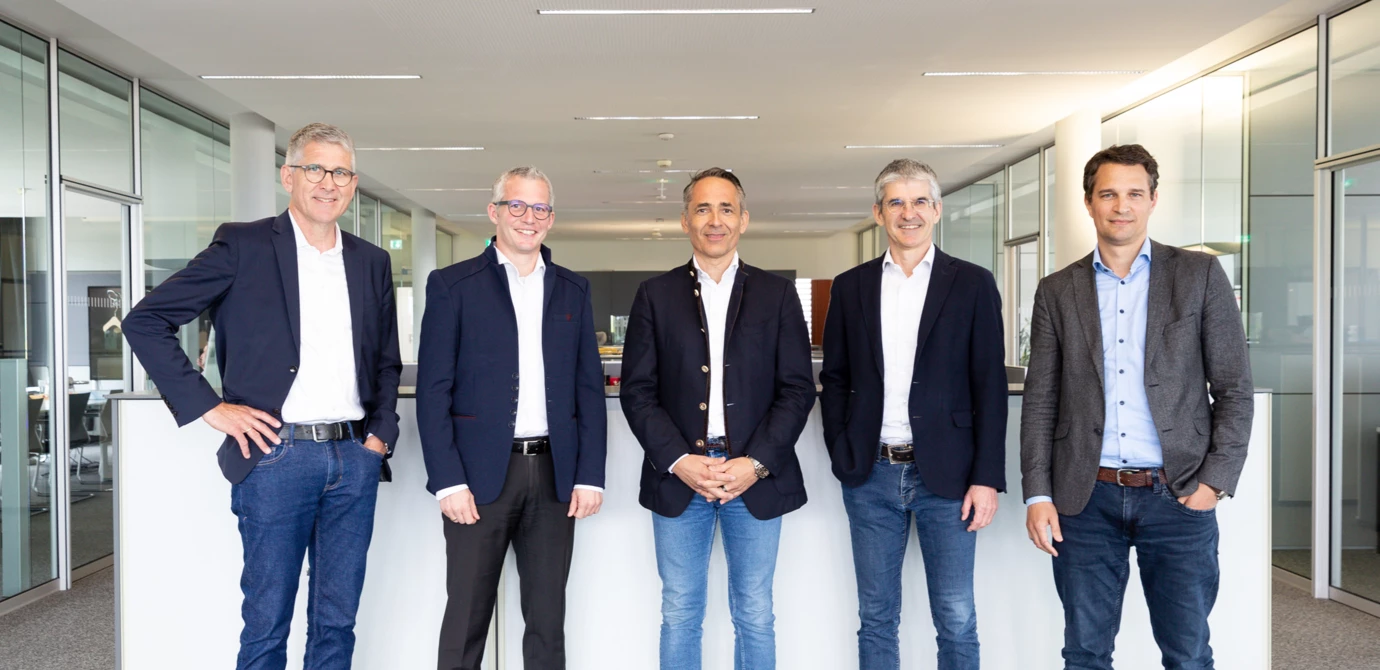 Strengthening the management level of the Bregenz construction generalist. Further support sought.
Bregenz, May 4, 2023. The Rhomberg Bau Group from Bregenz has started its fiscal year 2023/24 with personnel decisions at the top management level: Since April 1, Martin Summer, Matthias Moosbrugger, and Tobias Vonach have joined the executive board of Rhomberg Bau Holding, complementing the existing committee of Hubert Rhomberg and Ernst Thurnher. And more reinforcement is currently being sought: "To manage our markets operationally, we will bring additional expertise on board," explains Hubert Rhomberg.
The three "newcomers" are transitioning from the management of Rhomberg Bau and will jointly, with Hubert Rhomberg and Ernst Thurnher, lead the Rhomberg Bau Group. Martin Summer continues to head project development and the Vorarlberg real estate division. Matthias Moosbrugger is responsible for innovation, products, technology, sustainability, and marketing & communication. Tobias Vonach oversees finance, controlling, accounting, M&A, and opportunity and risk management. "With these decisions, we will consistently continue our already initiated path towards a market-, product-, and technology-oriented organization in the future," Rhomberg promises.
Seeking a CEO
Even during the realignment of the top management level, the decision-makers of the Rhomberg Bau Holding were looking to the future. "It was clear to us early on that with the new management, we wanted to gain another CEO to ensure that we can continue the successful development of our corporate group unabated," explains Hubert Rhomberg. "On the one hand, my colleague Ernst Thurnher and I will increasingly focus on our strategic tasks for the entire group (construction and rail) and will gradually withdraw from operational business. On the other hand, well-deserved retirements are imminent at the management level in individual markets." This search is now official and the course is being set.
The new CEO (COO) position will have cross-group responsibility for the operational market organizations Vorarlberg, Vienna, Germany, Switzerland, as well as Construction & Resources, and will lead the market-responsible CEOs. "Our focus is therefore on a specialist with leadership experience, profound market knowledge, and an excellent network, who thinks both entrepreneurially and unconventionally, bringing fresh perspectives and new ideas," Rhomberg specifies. Ernst Thurnher and Martin Summer will, as CEOs, shape and support this transition until their retirement. After an induction and transition phase, the new CEO, together with Matthias Moosbrugger and Tobias Vonach, will lead the Rhomberg Bau Group.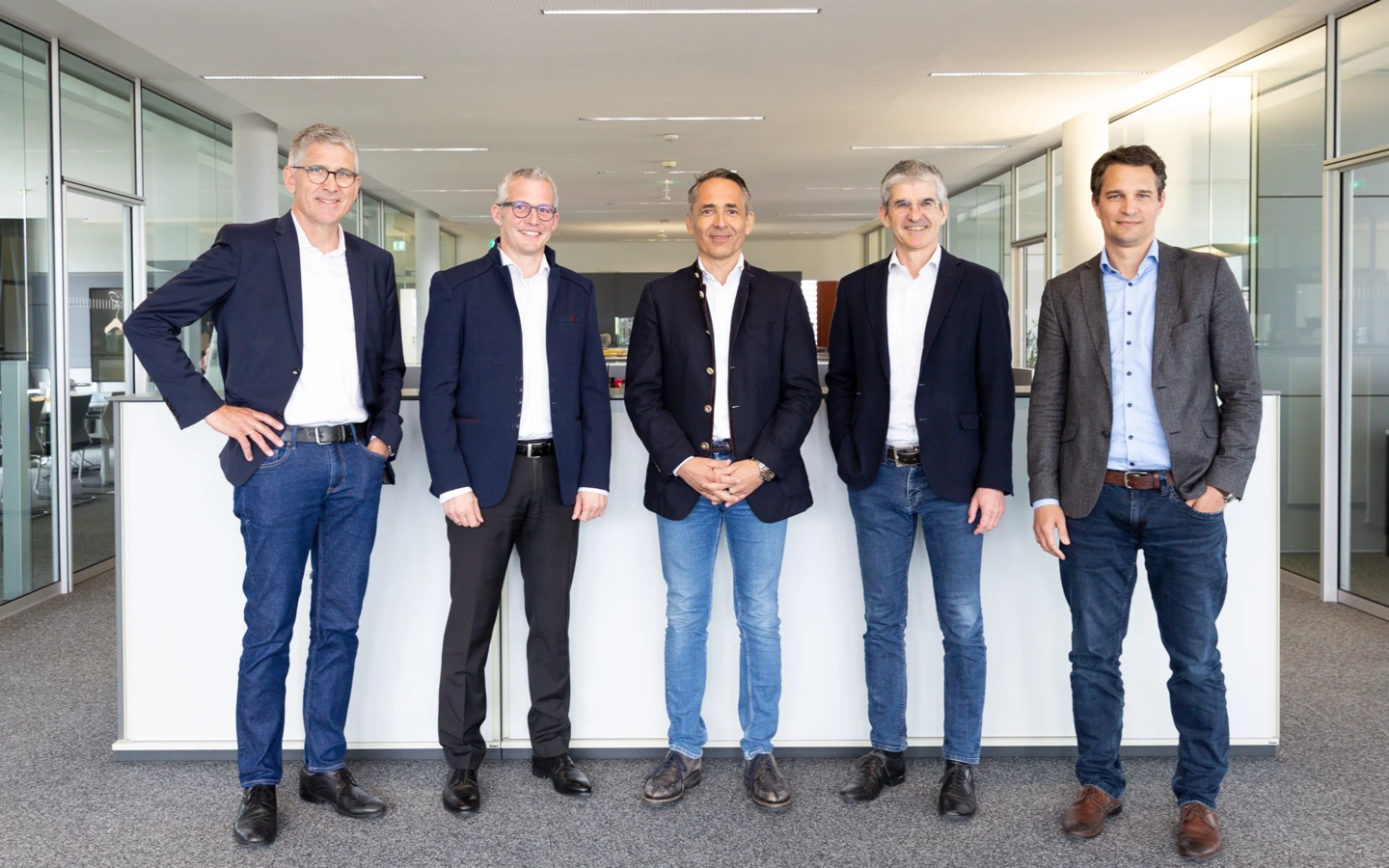 Leading the future of the Rhomberg Bau Holding and looking forward to reinforcement (from left to right): Martin Summer, Matthias Moosbrugger, Hubert Rhomberg, Ernst Thurnher, and Tobias Vonach.
Questions?
Get in touch with us!
Contact now
Contact