Hi, I´m René – Welcome to my staff profile.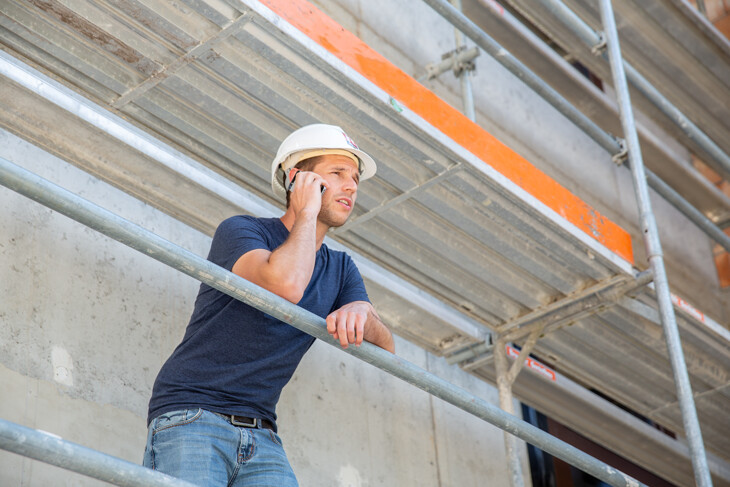 About my work at Rhomberg
After a 2-year training in the general contractor housing construction area, I have been supporting the project development department as a site and project manager since March.
I have acquired my well-founded knowledge both in practice, through my training as a carpenter, as well as in studying civil engineering and additional studies in timber construction and timber technology. I can combine all these competences at Rhomberg and am learning a lot of new things with my projects, which I can handle self-responsible and with a lot of trust put in me.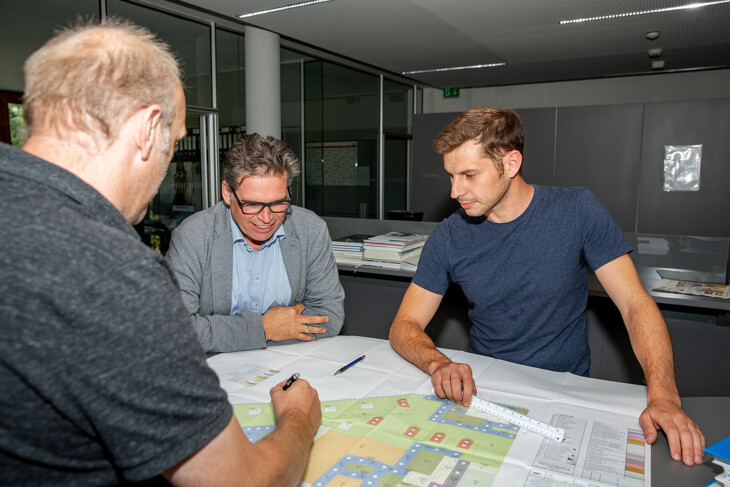 I like,...
... that in my work I find a clearly defined framework of tasks and goals and with that great flexibility and development perspectives. When things get tricky, I can always count on the support and know-how of the team. I really appreciate that. I like structured working, however, sometimes it takes a little chaos to spice things up.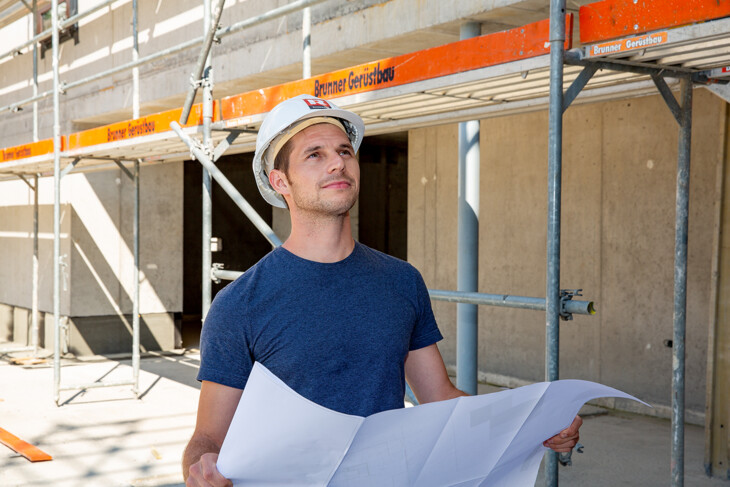 And otherwise?
I don´t just like professional challenges – personally I also like to overcome big hurdles such as my three magical favourite mountains: "Drei Schwestern", "Schesaplana" and "Rote Wand". So, it comes as no surprise that I participated at the Seven Summits last winter. In the evenings, I like sitting by the "wave" at the lake or having a nice chat with my colleagues. All of this gives me the right balance to my everyday professional life.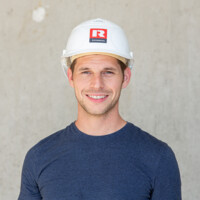 I see me as...
… vision-focuser at 30 percent, ideas-realiser at 15 percent, visions-realiser at 40 percent and a passion-decider at 15 percent… because I am versatile and always have milestones as well as a 5 year plan in focus. I make decisions from the heart and know what I want.