Our aim is to meet the needs of the current generation, i.e. that of our customers, without restricting the opportunities for generations to come. This is the definition of "sustainability" according to Rhomberg Bau.

We think big when it comes to sustainability – right from the outset we want to develop our products and projects in such a way that subsequent improvements in terms of energy efficiency, the use of resources and social responsibility are not necessary. We only really want one thing: to develop good, pioneering and sustainable ideas.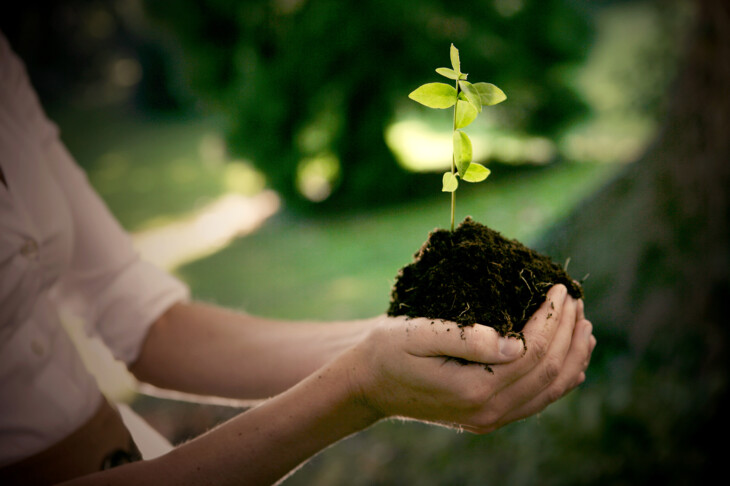 Criteria
How often do you hear the term "sustainability" in everyday life? You don't actually need to answer that question – we know that hardly a day goes by without someone offering us a more sustainable service or advice on achieving more sustainability in the way we use resources.

But are there actually any truly sustainable companies? And if the answer is yes, what characterises sustainability in the methods and products or services of these companies? Can companies put such a claim into practice consistently and effectively? Perhaps not – but we believe we should try every single day within the context of ecological, economic and social responsibility. We think that a company should be more than a set of financial figures, and consider Rhomberg Bau as primarily a community of many people that share responsibility, look after each other and interact responsibly with the outside world. We are a part of society, and each day we make a contribution towards making the world of today and tomorrow that little bit better.
Sinnentfalter
Rhomberg Bau's sustainability report. The Rhomberg Group regularly publishes its unique sustainability report "SinnEntFalter", in which we report in newspaper format on activities and projects that adhere to our ecological, economic and social responsibility principles. We also report on areas in which there is room for improvement. We measure ourselves against the performance indicators in the Global Reporting Initiative, the international benchmark for sustainability reports.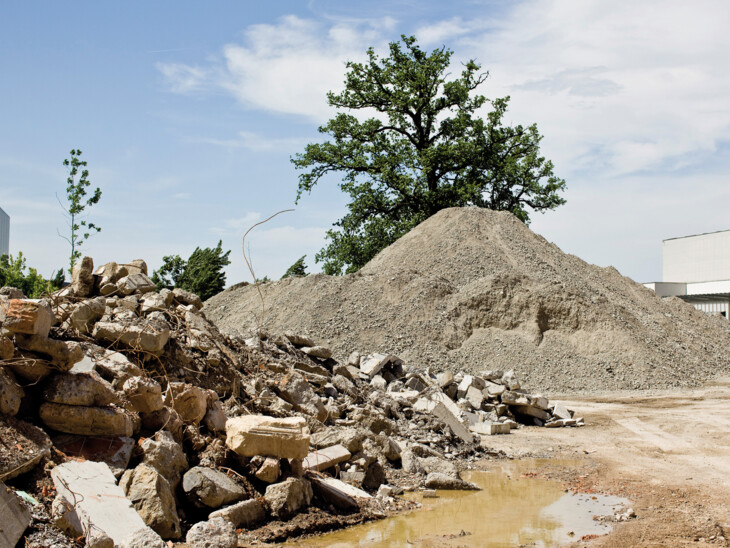 Efficient use of resources
The construction industry is responsible for the consumption of 40% of the world's resources. Furthermore, construction companies account for 60% of all traffic. This makes it all the more important to use as few resources as possible in building construction, to obtain resources as locally as possible and to build so that as much material as possible can be reused at the end of the building's life cycle.

Rhomberg therefore places its focus on sustainable, renewable raw materials, modular construction and obtaining its own resources from the Unterklien quarry.
Life cycle
Quality from start to start. Life is like a never-ending cycle, and it is our greatest source of inspiration. We plan intensively and show commitment in our work while we look in the only productive direction: forward and into the future. The high standard we apply to our work begins with our first ideas, which must be viable today, tomorrow, and long after that. This continues in planning, design and reliable execution stages, through to dedicated building management and the expert refurbishment and recycling of used building materials into revitalised, valuable resources.

With us nothing ends – it just starts again from the beginning.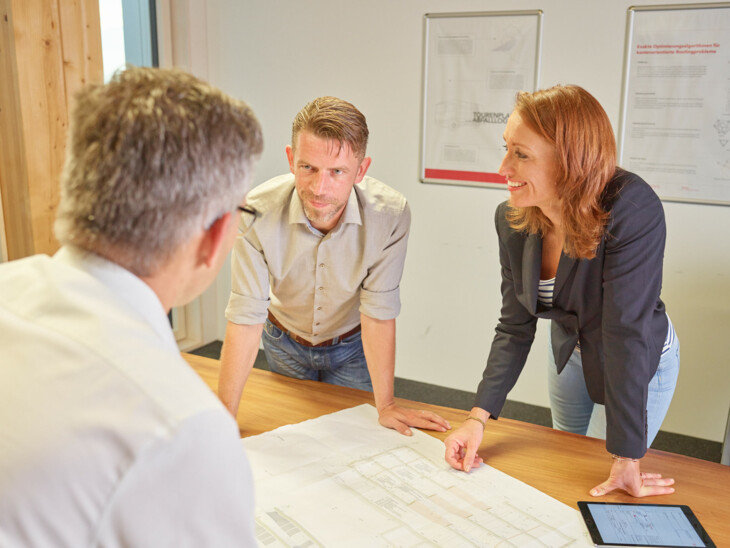 People and partnerships
We take a personal approach to sustainability. Whether customer, partner, neighbour or employee

We listen attentively, because it is absolutely essential that we reach a common understanding. In this way we can implement the requirements of our customers perfectly as a long-term and reliable partner, as well as provide the best support for our employees.

After all, we can only build for people whose needs we understand.