Hi, I´m Nina– Welcome to my Staff Profile.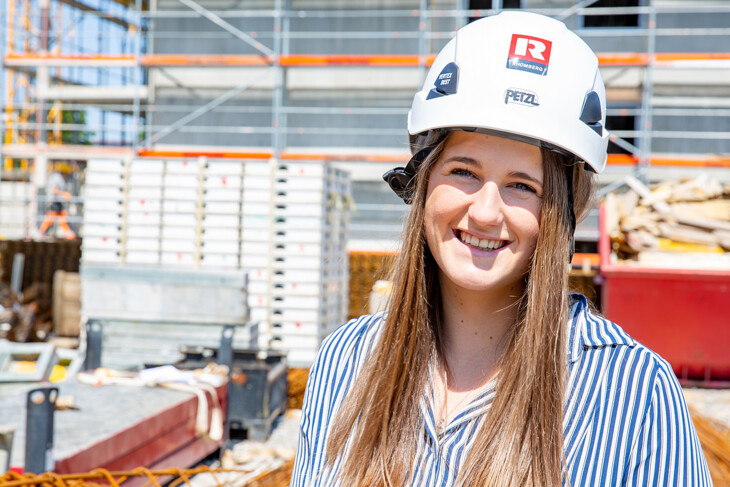 About my work at Rhomberg
I have been working in structural engineering at Rhomberg as a cost estimator for 3 years. After graduating from the HTL in Rankweil (structural engineering), I initially worked as a technician and then switched over to calculation. In addition, I am currently completing my training as a part-time master builder.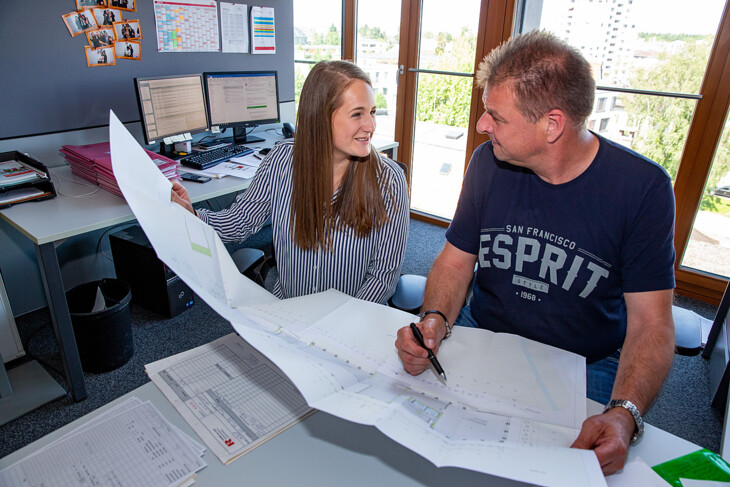 As a cost estimator, I somehow lay the symbolic foundations for the later project implementation. As initially the project only exists on paper, creativity is required: First I imagine the project in all its details and then derive the further schedule from this. An exciting process!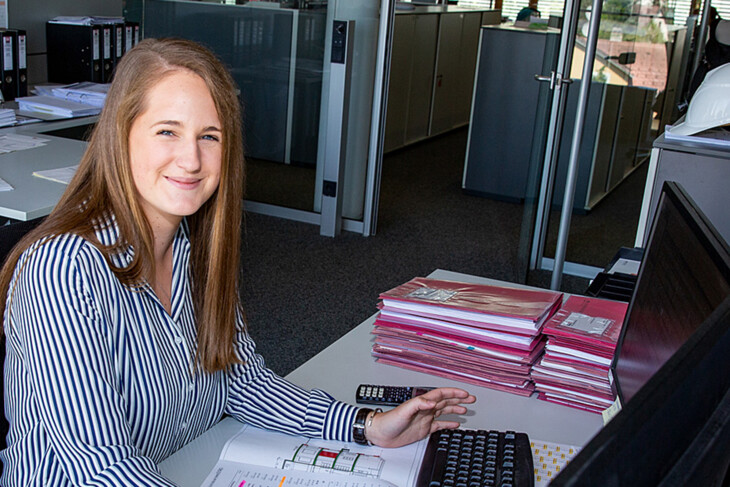 In my planning, I take into account a wide variety of factors such as the location, access or space conditions, the use of cranes, as well as the construction time and capacities. In a further step, I plan the size of the team, because the workload has to be adapted exactly to the project. In the planning phase I determine whether subcontractors will be involved in the project or not. At the end of my considerations, the final result is the offer price for the customer.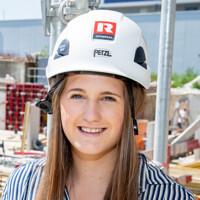 I am an ideas-realiser, because I develop ideas individually for each project and work out the optimal solution. What hardly anyone suspects, but which I enjoy very much: The world of numbers can also be very creative.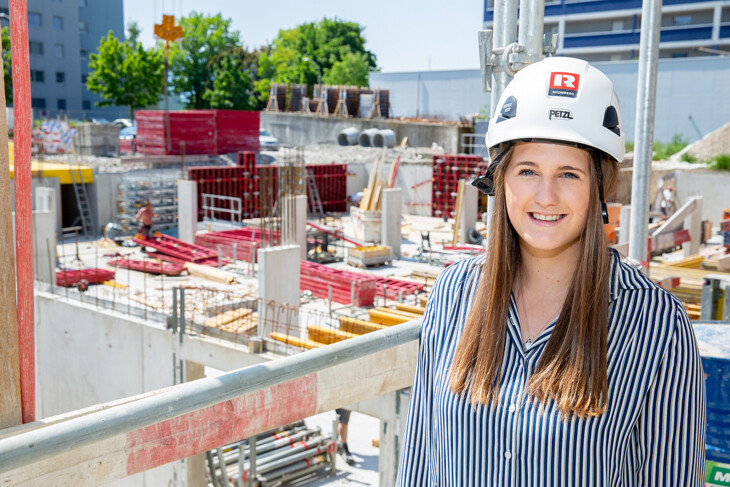 What else?
My dog Chosy and the endurance as well as crossfit training keep me "on the go" during the week and make me fit for my hiking and skiing tours on the weekend. Due to my training as a master builder, brain jogging is however currently more in the foreground (laughs). I find relaxation at Lake Constance, which has been a daily "must" in the summer since my childhood, swimming or sailing towards the sun.